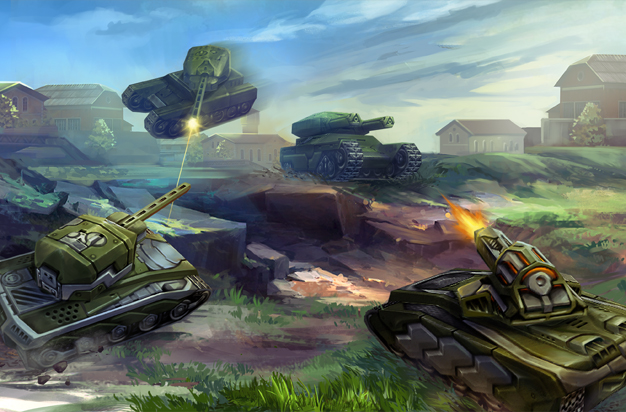 Tankers!
A new challenge has arrived for the clans of the English, German and Polish communities and it will determine the best, the most skilled and dedicated eSport players of all Tanki!
Starting Spring 2018 we're launching a new tournament — International Championship.
16 clans will clash for the title of Champions from March 15th till April 15th in two stages: Group Stage and PlayOffs, and you can read the full rules of the tournament >>here<<.
To participate you need to be among the Top or Second Leagues, read more how to enter the leagues in the International Qualification Tournament Official Rules >>here<<.
Prizes for the tournament include a new special paint, limited-time Spectrum M-B module, a mountain of crystals, hundreds of containers, and plenty of Gold Boxes.
Group Stage begins this week, with 4 groups of 4 clans, who will face each other twice.
The top 2 winners of each group from the Group Stage will then proceed to the PlayOffs with a Double Elimination system to determine the clans who will play in the Grand Finals.
Follow the tournament news in the official Championship topic, watch the best European clans compete live on the official Tanki eSports Channel and support your favorite team!
Discuss in the forum