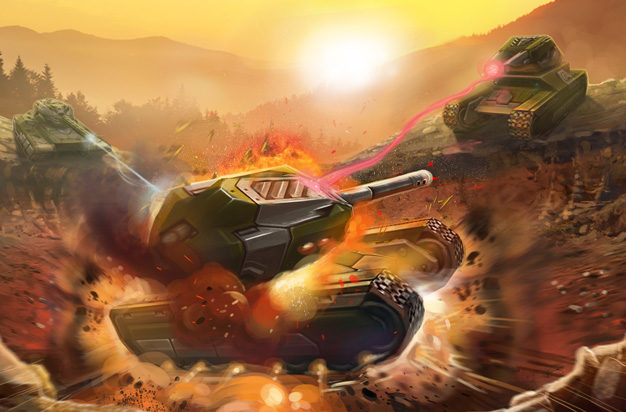 Tankers!
You might have heard of the crazy giveaway event and 1.5X battlefunds (non-PRO battles only) that we're organizing this weekend.
But that's not all.
For 48 hours, starting from 02:00 UTC on Saturday 24th June, we've got 20% – 35% discounts on a selection of items from the Shop and Garage!
Between frantic battles to get your kill tier and prizes from the giveaway, increased battle funds, and shopping sprees to improve your arsenal, you've got a pretty exciting weekend coming your way.
Have a great weekend!
Discount: 30% on Garage supplies
Duration: 48hrs
Starts: Jun 24 at 02:00 UTC
Ends: Jun 26 at 02:00 UTC
Discount: 30% on Garage Resistance Modules
Duration: 48hrs
Starts: Jun 24 at 02:00 UTC
Ends: Jun 26 at 02:00 UTC
Discount: 20% on SHOP "Supplies 1500" kit
Duration: 48hrs
Starts: Jun 24 at 02:00 UTC
Ends: Jun 26 at 02:00 UTC
Discount: 20% on SHOP Crystals
Duration: 48hrs
Starts: Jun 24 at 02:00 UTC
Ends: Jun 26 at 02:00 UTC
Discount: 20% on SHOP Premium (excluding 1 day package)
Duration: 48hrs
Starts: Jun 24 at 02:00 UTC
Ends: Jun 26 at 02:00 UTC
Discount: 25-35% on SHOP Kits
Duration: 48hrs
Starts: Jun 24 at 02:00 UTC
Ends: Jun 26 at 02:00 UTC
Discuss in the forum