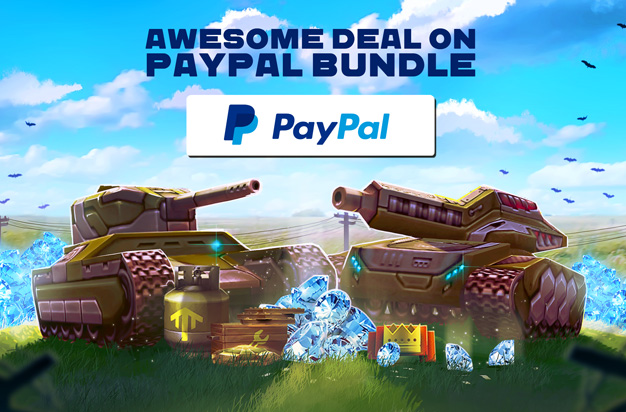 Tankers!
This weekend, starting from 02:00 UTC on Saturday 20th, till 02:00 UTC on Monday 22nd, the Tanki Online Shop will contain two special PayPal bundles packed with great value.
Here are the details:
PayPal Bundle №1
1 day of Premium account
50 of each supply (excluding Gold Boxes)
50 000 crystals
PayPal Bundle №2
7 days of Premium account
150 of each supply (excluding Gold Boxes)
150 000 crystals
IMPORTANT: These are one-time bundles and can only be purchased using Paypal.
PayPal is one of the most reliable and trusted payment providers in the marketplace, and if you've never used it before, this is a great time to check it out. You can find out more about PayPal here.
Also, opening an account is super easy, but just in case you need instructions, you can find them here.
So, make sure you log into the game tomorrow and check out the hot new PayPal bundle in the shop!
Discuss in the forum