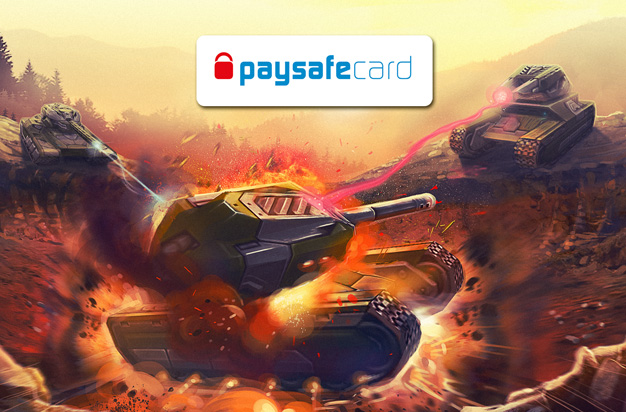 Tankers!
It's lottery time!
Between the 14th and the 26th of March, if you use paysafecard to make a purchase in Tanki Online, you'll have a chance to win another paysafecard worth €5 (value will be converted to the equivalent amount in your country's currency).
Here's what you need to do to participate:
Use paysafecard to make a purchase in Tanki Online between the 14th and the 26th of March
Follow this link
Enter your paysafecard serial number in the form on the landing page
Fill in all the required boxes (name, email) and answer the question to enter the raffle
Find out whether you're a winner
If you've been lucky, you will receive your new paysafecard PIN via email at the end of the lottery. You'll be able to spend it any way you like.
There are 200 paysafecards waiting to be snatched, so make sure you try your luck!
Please note that the lottery is only available in the following countries:
Austria, Australia, Belgium, Bulgaria, Canada, Croatia, Cyprus, Czech Republic, Denmark, Finland, France, Georgia, Germany, Gibraltar, Hungary, Ireland, Italy, Kuwait, Latvia, Liechtenstein, Lithuania, Luxembourg, Malta, Mexico, Netherlands, New Zealand, Norway, Peru, Poland, Portugal, Romania, Saudi Arabia, Slovakia, Slovenia, Spain, Sweden, Switzerland, Turkey, United Kingdom, Uruguay
Good luck with the paysafecard lottery!
Discuss in the forum