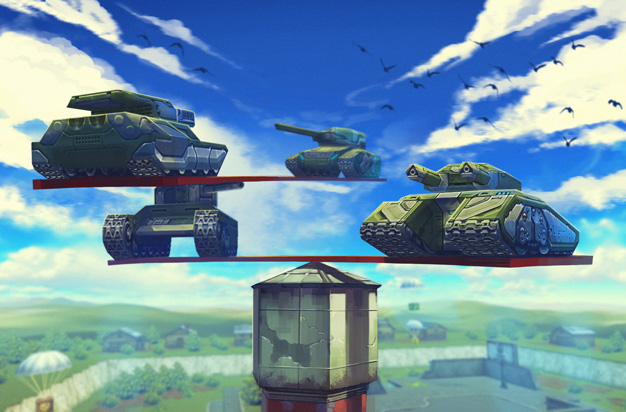 Tankers!
With tomorrow's release at 02:00 UTC, we'll be making some adjustments to the balance of Ricochet and Vulcan, and adding splash damage to Twins, which will be adding a tactical element to this turret and making it less "noobish".
We'll also be introducing a new batch of Alterations. This time, the lucky turrets will be Twins and Ricochet. Here are the details:
Twins – Stable plasma
Plasma ball stabilization removes explosive effect on impact. Removes self-damage as well as splash damage.
Self-damage removed | Splash damage removed
Ricochet – Unstable plasma
Plasma ball destabilization increases explosive effect on impact. Projectiles lose the ability to bounce, but splash effect is added
Splash damage added | Ricochet effect removed
Additionally, we'll be making some changes to the formula for Player Ratings, which will make them more relevant to the the player's activity in battle.
For more details on what's in this update, please see the Patch Notes.
So, don't forget to log into the game tomorrow to check out the new Alterations and additional changes!
Discuss in the forum