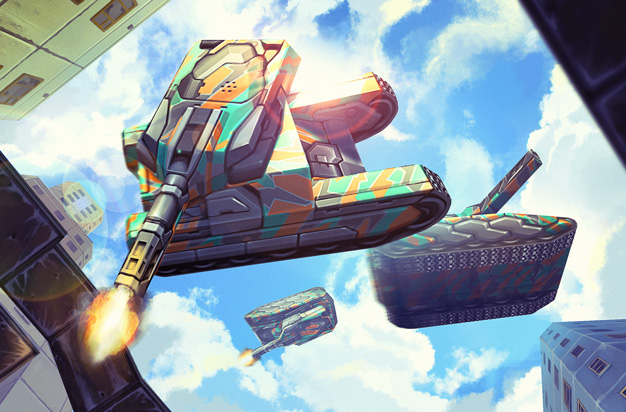 Tankers!
Last Saturday 17th December at 17:00 UTC, our Masters of Parkour finalists took to the arena for a show of crazy stunts and tense competition. The contest lasted over two hours, and during that time, our contestants called on all their skill, imagination and luck to perform three challenging parkour stunts faster, better and more creatively than their adversaries.
All the teams gave a great show, but as in any contest, there had to be winners and losers. You can find the complete ranking below:
WINNERS – The Flying Parkourists – 167.5 points
SECOND PLACE – Fight & Flight – 119.7 points
THIRD PLACE – German Tanki Tutorials – 119.6 points
Remaining contestants in order of points
Maniacs — 114.5 points
VIPS — 106.1 points
Covalent — 101.4 points
R4ND0MLY W0N — 90.0 points
Indian Spirit — 82.7 points
The French Fury — Absent
Dutch Revolution — Absent
We would like to thank all those who participated in the contest by submitting their videos, and also all of the helpers who put an insane amount of time and energy into making this contest a success. And of course, a big thank you to those of you who tuned in to the livestream to cheer on your favorite team.
By the way, if you missed the livestream, you can watch the recording below. The actual commentary starts at 3:34.
P.S. Due to a technical glitch, the points on the scoreboard during the event were incorrect. The correct ranking and points are as listed above.
Discuss in the forum