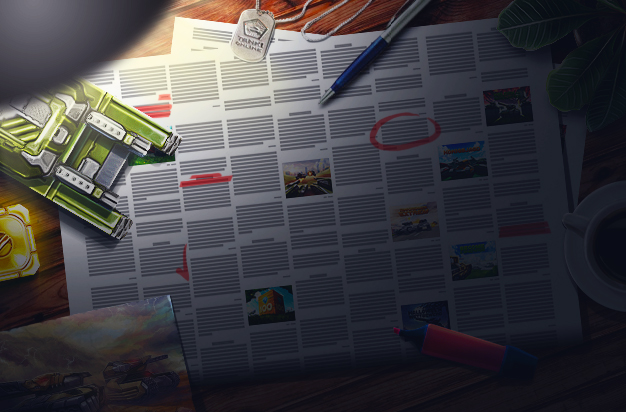 Tankers!
Another month has flown by, and it's time to dive into a new issue of the Tanki Online Newspaper.
What's more, if you're an Arabic or Hindi reader, you can now enjoy the Newspaper in your native language! The Arabic and Hindi newspapers contain a collection of top pieces from the English version, as well as original pieces of unique interest to their respective communities.
You can check them out below:
As for the English Newspaper, it's packed with cool articles and stories for you to dig your literary teeth in. Here are some top pieces:
But that's just the beginning. In this issue you'll also find contests, guides, reviews, stories, opinion pieces, and other cool articles waiting for your eager consumption.
And of course, make sure you visit the Newspaper Requests! thread and tell us what topics you'd like us to feature in upcoming issues!
Go check out issue 57 of the Tanki Online Newspaper right here.