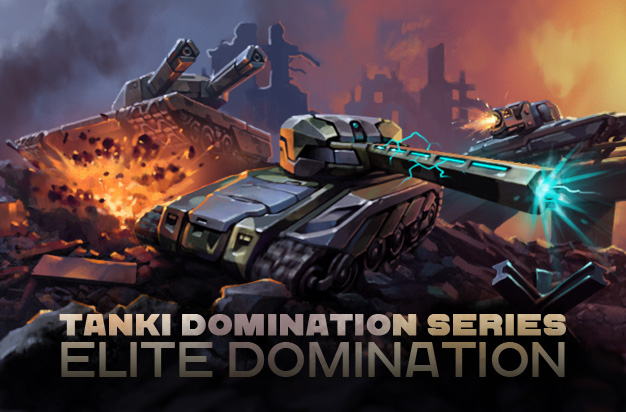 Tankers!
We're bringing back the spirit of competition in the EN community with a brand new series of eSports tournaments — The Domination Series!
It's time to take all of your pent up adrenaline and bring it to the arena, where you and your clan can battle it out against other teams for some juicy prizes.
The Elite Series brings its victors the coveted Acid paint and Spectrum M-B, while the Junior Series will reward its winners with the mighty Gladiator paint and a sizeable pool of crystals. Runners up can also expect a nice bounty for their efforts.
The Domination series is open to any team of 6 to 12 players that meets all the tournament requirements.  However, we're putting extra emphasis on players who are already part of a clan. For every victory achieved in the series, clans will gain rating points that will propel them up in the new clan league that will be introduced soon in the eSports clan section.
Upcoming Clan League System – http://en.tankiforum.com/index.php?showtopic=339050
Domination Series – http://en.tankiforum.com/index.php?showtopic=339035
Registrations for the Dominations Series are open right now, and close on Monday 24th of October at 23:59 UTC.
Hurry up and register your team!
Discuss in the forum