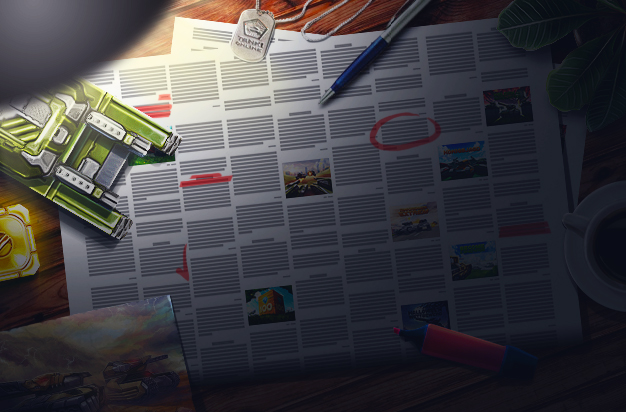 Tankers!
Listen up! There's a new issue of the Tanki Online Newspaper, and it deserves your full attention, because it's jam-packed with awesome stuff.
Here's a sample of what you'll find inside:
How to React to Tanki – Section 2 — Lag, mults and Godmode_On… they all happen. GoldRock tells you what to do, and more importantly what NOT to do in the face of these adversities.
Myths, Busted — greyat risks hide and limb, and sets out into the wilderness of the Tanki urban jungle to dispel or confirm some of its greatest, most enduring myths.
Are you a Pro? — Use Night-Sisters' thoughtfully-crafted questionnaire to discover for yourself whether you REALLY deserve the title of "Pro".
A Guide to Stealth — Become one with the shadows… become one with the blackness of the background… And learn how to do it from the best… Thekillerpenguin
And if you're curious about what's going on in other communities, here's an interview about an upcoming meetup organized by the German Community. It's scheduled to happen on Tanki's Birthday, and English community members are also welcome. Check out the interview here.
But that's just the beginning. In this issue you'll also find contests, opinion articles and entertaining pieces waiting for your eager consumption.
Finally, make sure you visit the Newspaper Requests! thread and tell us what topics you'd like us to feature in upcoming issues!
Now, go check out the main topic for Issue 52 right here (yeah, good luck with that… 😀 ).
Discuss in the forum