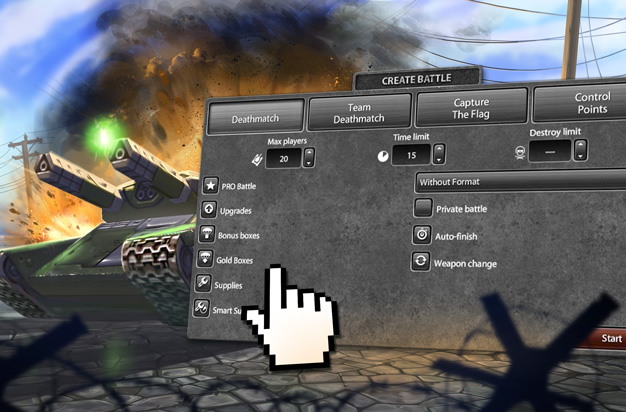 Tankers!
As of today, Tanki Online includes a long-awaited feature for many players — the option to completely disable gold boxes in a PRO battle.
Deactivated gold boxes means they will never appear on the map. This will be balanced out by a slight increase in battle fund growth.
The update is mainly aimed at those who are not interested in gold boxes and want to focus exclusively on combat.
Discuss in the forum