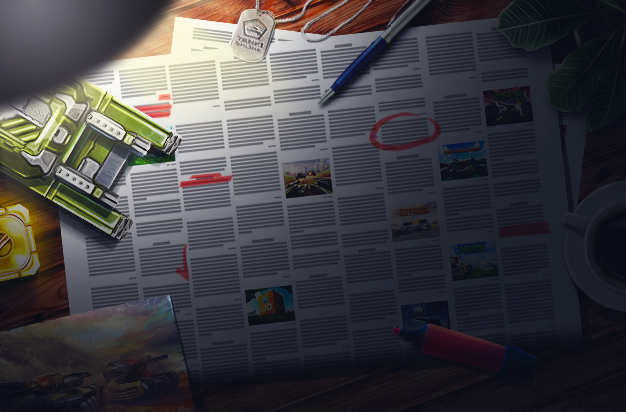 Tankers!
A deadly warrior is one who sharpens both skills and mind. And when it comes to becoming a top tanker, no resource is better than the Tanki Online Newspaper, packed with strategies, tips, entertainment and crystal-winning contests.
The great news is that Issue 49 is out right now! Here are a few of the great articles waiting for you inside:
By the way, if you'd like to make your voice heard in the Tanki Online Newspaper, but are not interested in becoming a reporter, you'll be happy to hear that the Editorials column is back and awaiting submissions. To find out more, head here.
Also, make sure you visit the Newspaper Requests! thread and tell us what topics you'd like us to feature in upcoming issues!
So, check out the main topic for Issue 49 right now!