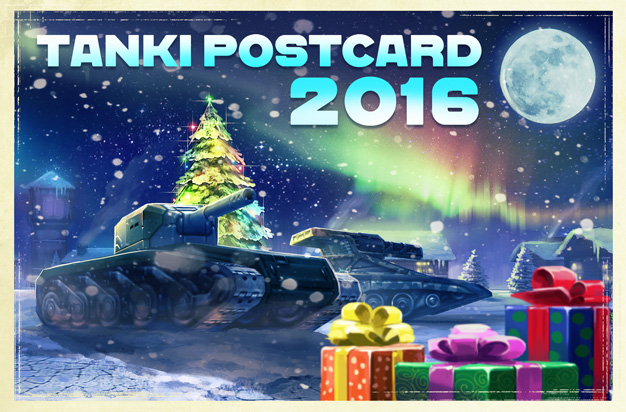 Tankers!
Whether it was the excitement of the new year, or the promise of loads of crystals, our Tanki Postcard contest has received lots of submissions!
Now, it's time to reveal the names of the winners whose streak of creativity has already been rewarded with 50 000 crystals:
AdustioAtqueDelerent, the_bulls_eye_tanker, La_Vendetta, Kopale, Feirnoy, shayanshiny, a.j.m.c, Thormate, RomuloDnz, Helindu_2014, yisu78, prajwalkandel, SUPER-JOINT, TheMrGamerMD
Thank you for sharing your postcards with Tanki Online and everyone in the community. They'll definitely contribute towards the festive spirit!