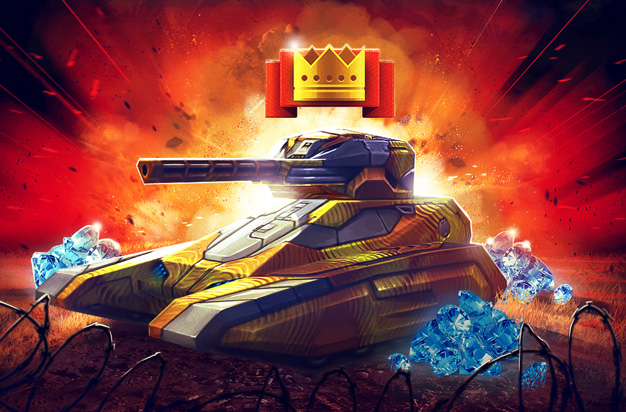 Tankers!
As of today, you can buy a Premium Account in Tanki Online. Becoming a premium tanker will give you a number of advantages, both on the battlefield and outside it.
More experience points and crystals
With your Premium Account active, you'll be earning 50% more crystals and experience points per battle. This means you'll be unlocking new equipment a lot more quickly, and the extra crystals will make it easier to grow your arsenal.
For those who do not wish to go Premium, but are still looking for a boost in experience points in Tanki, there will be a 50% score multiplier pass available for purchase in garage.
Premium paint
Once you become a premium tanker, you will receive a special paint in your garage, featuring a unique look and 15% protection against all turrets and mines. IMPORTANT: The paint will only stay in your garage while your Premium account is active.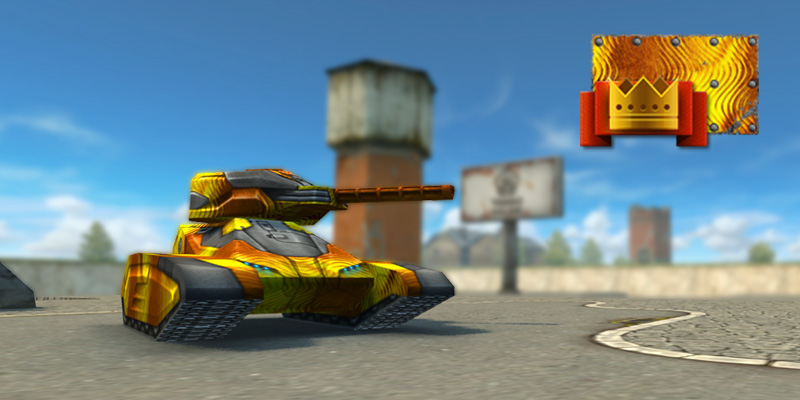 Buying XT items
Having a Premium Account also allows you to buy XT turrets and hulls in the garage. Even better, any XT item you purchase will remain in your garage forever, even after your Premium subscription expires.
All 6 existing XT items are available for purchase. These are Hornet, Wasp, Viking, Railgun, Firebird and Thunder. Their parameters are the same as the stats of their standard М3 counterparts, and are also micro-upgradable. The price for each item is 500 000 crystals. The unique turrets and hulls have the same minimum rank requirements as the standard versions.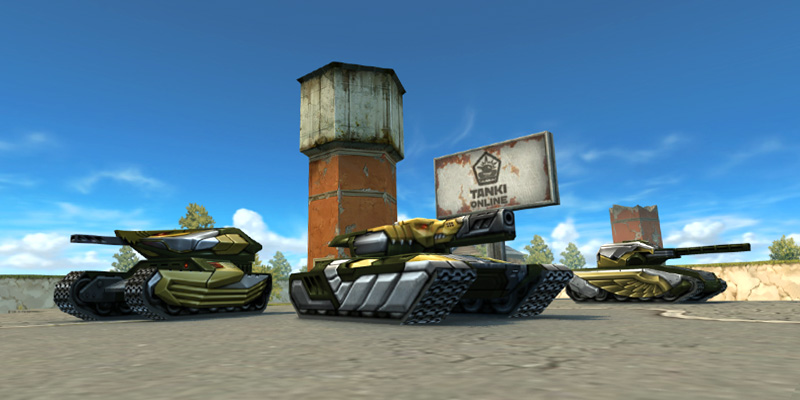 Unique icon
A Premium tanker can be easily distinguished thanks to a special rank icon displayed in battles, chats and forums. For those, who'd rather stay under the radar, there is the option to change back to the standard icon in the Premium Pass information screen.
PRO Battle Pass features
In addition to the advantages mentioned above, Premium Accounts also include all the features of a PRO Battle Pass. This allows you to participate in, or create PRO battles with custom settings.
You may purchase your Premium Account from a dedicated payment section. To do so, click on the "Premium" button in the upper panel of the game. There are 2 options available:
a subscription for 1 month for 10 USD/EUR
a subscription for 3 months for 28 USD/EUR
Additionally, buying crystal packs will now reward you with free, bonus Premium days as follows:
15 000 (+4 000) crystals — 1 day of Premium for free
30 000 (+15 000) crystals — 3 days of Premium for free
60 000 (+45 000) crystals — 7 days of Premium for free
100 000 (+100 000) crystals — 14 days of Premium for free
143 000 (+215 000) crystals — 35 days of Premium for free
Premium Accounts are available for purchase via most payment methods. The only exceptions are SMS and certain partner networks.
On a final note: we would like every tanker to be able to decide for himself whether he needs to go Premium or not. For that reason, entering Tanki Online before 02:00 UTC on October 22, will grant you 24 hours of Premium for free!
Discuss in the forum