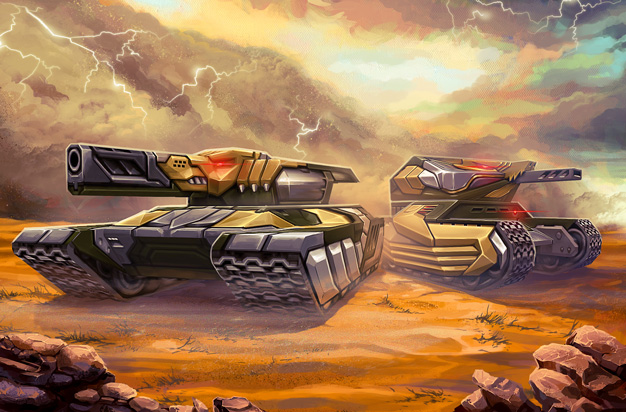 Tankers!
With today's update we've added 4 new XT items to the game. From now on, Tanki Online includes unique versions of Wasp, Viking, Firebird and Thunder, all featuring custom, breath-taking designs!
As in case of Hornet and Railgun XT, these new turrets and hulls can be obtained by completing super-rare daily missions — "Destroy 9999 tanks" or "Earn 99999 experience points", with a respective unique item stated as prize. As before, these assignments are only available to players with the rank of Generalissimo.
The characteristics of the new XT hulls and turrets are identical to their standard M3 counterparts and can also be micro-upgraded accordingly. Of course, once obtained, the items will remain in your garage forever.
That's it, tankers! As always, feel free to share your thoughts on the new XT items in the forum.
Discuss in the forum