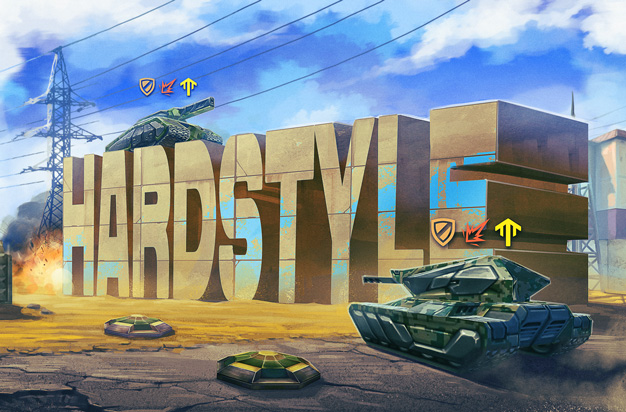 Tankers!
Great news for all the eSports fans of Tanki!
On July 5, we are launching a new team tournament that is totally different from the Star Series. Its name is Hardstyle.
The main difference is that in Hardstyle, you are allowed to use any equipment you want, as well as supplies. Those of you who couldn't join the action in other tournaments because they don't like or have a Railgun and Hornet, can now enjoy the Tanki eSports experience to the full!
To take part in the tournament you need to register on the StarLadder site (or sign in if you already have an account), and then either form your own team or join an existing one. Info on how to do that can be found in a special guide. Once all that is done, go to the tournament page and click "Join". Registrations are open till 21:00 UTC on July 4.
Thirty-two teams will take part in this first season of Hardstyle. The best 8 teams, based on the results of the group stage, will enter play-offs and compete for crystal prizes and the "Acid" paint, which up until now has only been awarded to Star Series players!
Of course, the final battles will be streamed live on our Twitch channel, giving you the opportunity to become a star of Tanki live broadcasts. This is not to be missed!
More details on the tournament can be found on the StarLadder site.
Hurry up to sign up for the event, the number of participants is limited. Good luck!