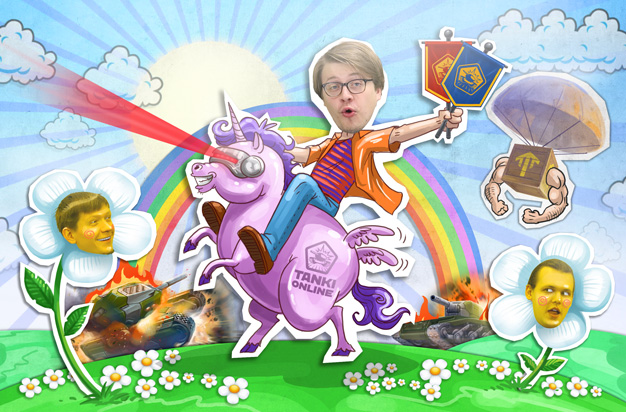 Tankers!
The Tanki Photoshop contest is back! Take your picture editing skills, wrap them up in your sense of humor, and win a heap of crystals, a bunch of supplies, and a branded Tanki T-shirt!
To take part in the contest, do the following:
Take one or several still images from any of the V-LOG episodes and use them as a basis to make a picture, collage, comic or any other funny sort of image.
Upload your creation to any free image hosting site. If you need help with that, here are the instructions.
Use the special form to send us the link to your uploaded work. Don't forget to include your nickname and an email address where we can reach you.
The best entries will be chosen by our jury of developers. We'll be looking for funny and well-made pictures. There can be any number of winners.
Prizes:
Every winner will be awarded with 50 000 crystals, 100 of each supply and a branded Tanki Online T-shirt.
Entries are accepted till 09:00 UTC on April 8.
Winners will be announced on April 10.
Good luck!
Discuss in the forum