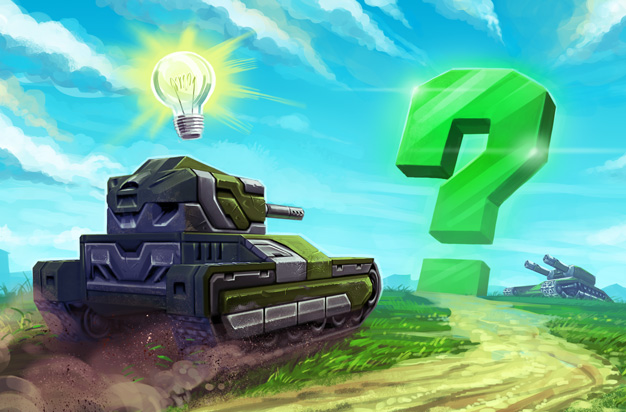 Tankers!
Today, we have launched the Q&A site. It is a single source of information for solving all of your Tanki-related issues.
The Q&A is more than just a database with articles by developers. If the answer to your question is not in the Knowledge Base, you'll be able to post your question as a new topic, and get the answer from other tankers, a helper or a developer.
The site supports ratings for topics and comments. The most popular questions are displayed on the start page, while the most useful answers are easy to identify thanks to the number of positive votes.
The main feature of the site is the interactive search for keywords. Once you enter the issue you want to solve, it gives you a list of the most useful articles by developers as well as players.
You can access the site by clicking the Help button in the top menu of the homepage. There is no need to register a new account; just enter the login and password you use for accessing the game and the forum.
We've only just started developing the Q&A site. We're planning on updating it regularly with new articles and guides. Now, check it out yourself, ask questions, help other tankers and share your thoughts about it in the forum.
Discuss in the forum