Hello Tankmen!
Yesterday in the long awaited 1000 footballers' battle against the players' team played in the stadium map on wasp and smoky, in TDM mode, the players won in both rounds making it 2 – 0. Here are some of the interviews we got from the developers yesterday.
Some photo session of both teams before the match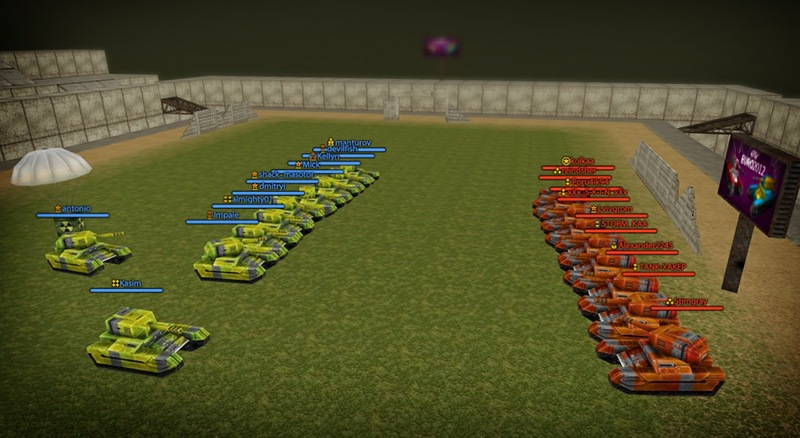 Interview with Bruce – almighty01
Reporter: How was the game, do you surrender to the players' team?
almighty01: The players were good, congratulations and to everyone. They deserved to win because they showed good skill and excellent team work. The developers will go not surrender but will go back to the drawing board and correct what ever mistakes they had. Meet you in the next match.
Reporter: What other big will be in the future, tell us what to look out for in the coming month.
almighty01: We have a potential mega battle coming at the end of the Tanki Online best of … contest where 9 vs 9 players will play using different guns, each player with a different gun from each the garage. If the players win they get to double their prizes in the Tanki Online best of … contest. Watch out for devs' team! 🙂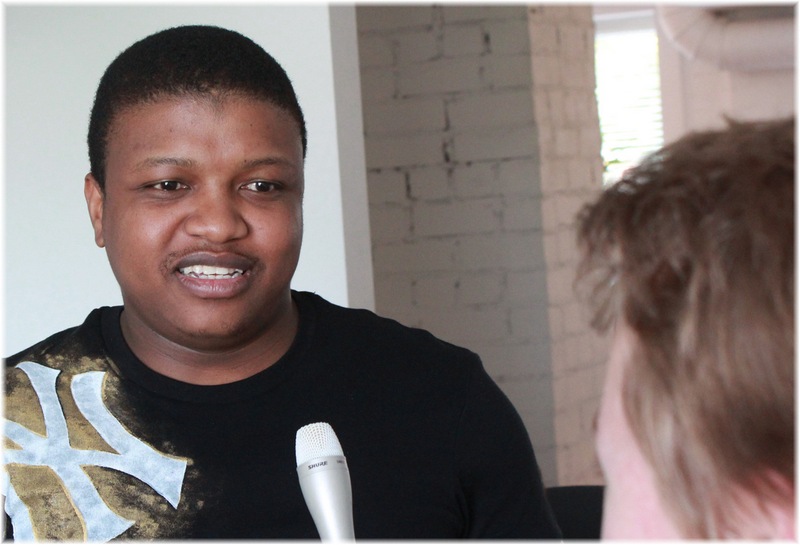 Interview with Dimitri – Kellyn, Dimitri – Dimitryi and Anton – Antonio
Reporter: Any message you would like to pass to the players?
Devs: We are glad the players have such skill, we can't even beat them in our own game. That makes us proud. We will keep trainning to better or skill and team work so that we win next time. Good luck in your battles and have fun.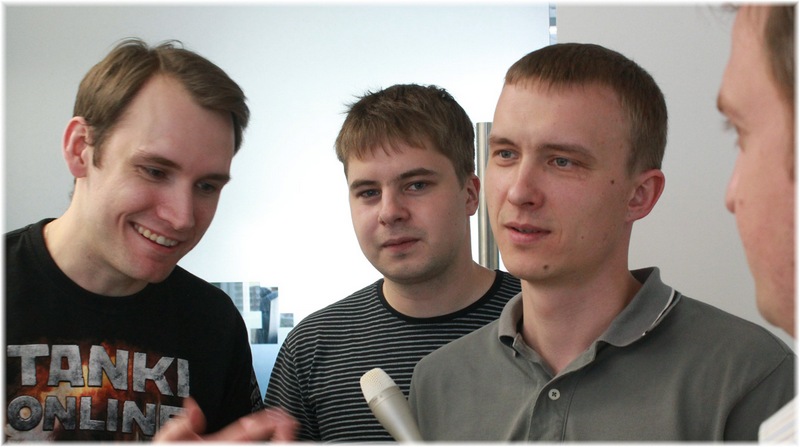 The picture below shows how the developers Yuri and Michael who have already started preparing for the future matches to be played against the players. They are making team strategies… (top secret).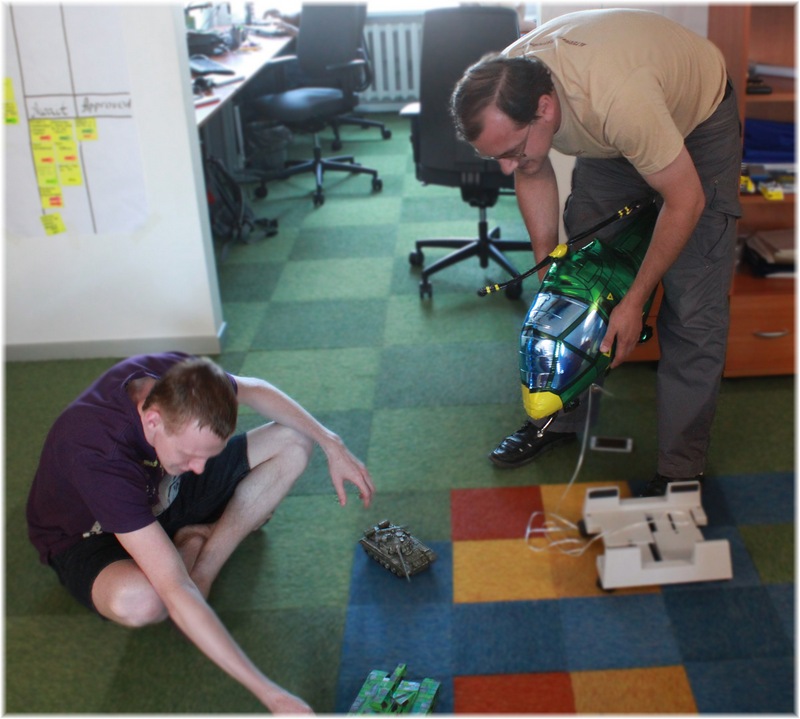 Watch more cybersport matches here.