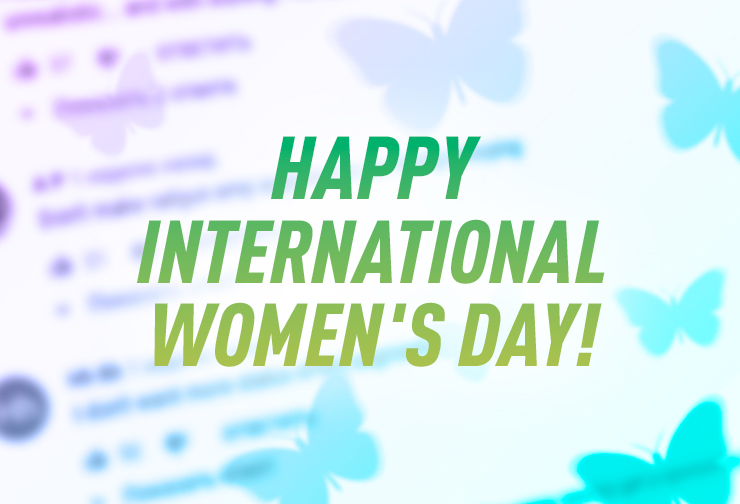 Hello, tankers!
Spring has sprung, and its first holiday is coming! We are lucky to have so many beautiful ladies playing the game so let's congratulate them as warmly as we can!
In the comments of the forum topic, you may congratulate the charming tank girls on International Women's Day!
Don't forget to mention your nickname in your comment, so we can randomly choose 20 lucky tankers who will get the following prizes: 8 000 crystals, 8 ultra containers, 8 days of Premium Pass, and 8 gold boxes.
Only comments submitted until 15:00 UTC on March 8th are considered for the giveaway. The results will be announced on March 9th.
Don't be shy in your comments! Let's make sure they are warm and gentle because sometimes all of us need kindness and coziness. 💫
Good luck!
Discuss in the forum