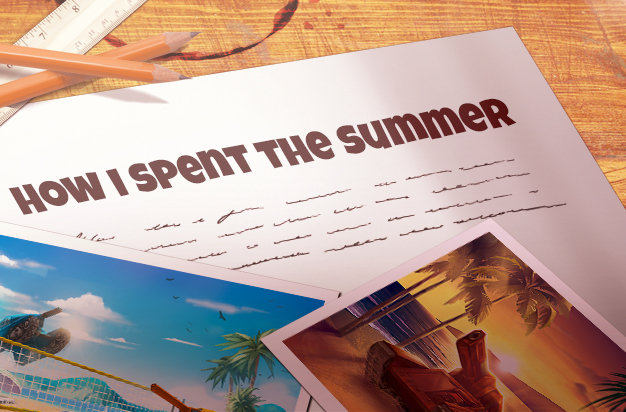 Hello, tankers!
It's August right now – the last month of the summer. In just a little while, the majority of you will go back to school to discover new knowledge and the mood will change drastically. But if you want to rock those summer vibes just a bit longer, we encourage you to participate in our most recent contest, "How I spent the summer."
Your task is to take a photo depicting how you spent your summer with Tanki Online.
Feel free to be as creative as you can with the picture. For example, you can write something in the sand, with rocks or fruits, make a sculpture out of sand, and much, much more. Your creativity is the only limit!
To participate you have to:
Make sure your nickname, the contest name, and the year (2020) are visible on your entry (the easiest way will be to do it on the paper near your work, though creative methods can help you win).
Take a photo of your work.
Upload the photo on an image hosting site (for example, imgur.com) and send it via the special form: https://forms.gle/hKKmwiAJPLjsE7EN8
Prizes for the best entries are:
1st place: 100 000 crystals, 100 containers and 1000 tankoins
2nd place: 80 000 crystals, 80 containers and 800 tankoins
3rd place: 50 000 crystals, 50 containers and 500 tankoins
Honourable mentions that do not make it into the Top 3 will receive a consolation prize of 15,000 crystals, 10 containers and 200 tankoins.
Deadline for submissions is 16:00 UTC on September 5th.
Results will be published on September 7th during the day.
Fantasize, go on, and create masterpieces! We can't wait to see what you guys come up with!
Discuss in the forum