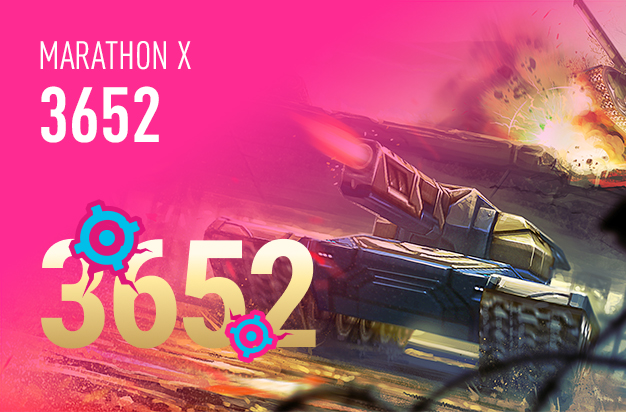 The 3652 mini-contest (which is part of our Marathon X event for Tanki's 10th Birthday) is over and it's time to announce our winners.
You can find the complete list on the homepage.
REMINDER:
Crystals, gold boxes and Marathon Points will be awarded on June 12th throughout the day. The tablet giveaway will be held during the final stream on July 1st.
Well done everyone! Don't forget about all the other exciting events we've prepared for you for Tanki Online's 10th Birthday Celebrations.
There's lots of fun to be had, and massive prizes to be won!
IMPORTANT LINKS
Discuss in the forum