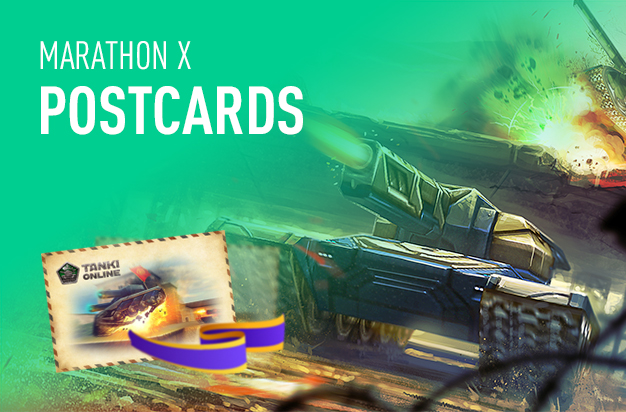 Tankers!
It's time to express your best wishes to Tanki Online for its 10th birthday.
Craft a birthday card using materials such as paper, cardboard, wood, metal, or whatever else you can come up with. The only limit is your imagination. The use of graphical editing software is not allowed.
IMPORTANT: Don't forget to mark your nickname on the birthday card!
The best artists will receive valuable prizes, including Marathon X points to increase their chances for the mega prizes at the end.

Other participants, whose works are considered noteworthy by the judges, will receive 10 000 crystals and 2 Marathon Points.
Submissions are accepted from 13:00 UTC on June 6th until 13:00 UTC on June 13th.
Results will be announced on June 15th during the day.
And don't forget to check out the full Calendar of Events. There's lots of fun to be had, and massive prizes to be won!
IMPORTANT LINKS
Discuss in the forum