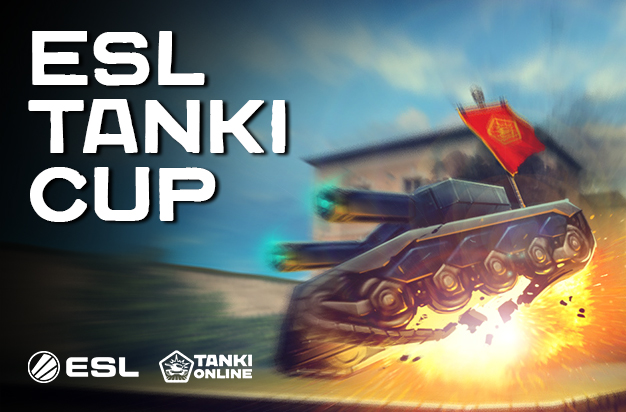 Tankers!
The tournaments in collaboration with our partners at ESL Play continue!
The next tournament takes place tomorrow, on June 9. You can register for this tournament until 14:30 UTC on the day of the cup, with matches starting at 15:00 UTC.
The tournament is held in the Light format:
Only light hulls are allowed (Wasp and Hornet);
Smoky and Railgun turrets are allowed, but no more than 1 Smoky per team;
No resistance modules against Smoky are allowed;
Resistance against Railgun divided over no more than two hulls;
Maximum 70% combined resistance against Railgun per team (35% Resistance from Railgun on 2 Hulls);
Maps: Barda, Bridges, Kungur, Molotov, Osa, Red Alert, Tribute. If after 2 rounds a winner hasn't been determined, the final match will be played on the Cross map.
Prizes:
1st place — 500 000 crystals per team + 5 days of Premium account in Tanki Online;
2nd place — 300 000 crystals per team;
3rd place — 200 000 crystals per team.
You can always find the schedule of tournaments here.
Read more about how the ESL Tanki Cup is organized and how to register for the event here.
On the Bracket tab you can find winners at the end of each tournament.
Good luck to the teams and may the strongest win!
Discuss in the forum