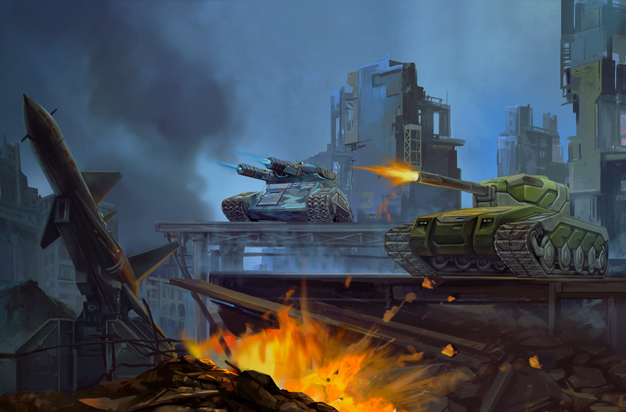 Tankers!
It's time to answer the most important question — when is the War?
The War begins next week, February 22nd, after server restart at 02:00 UTC!
Faction paints will appear in your Garages on February 19th at 02:00 UTC for 100 crystals each. After you purchase any 1 faction paint, the other 3 will be gone from the Garage*.
*faction paints will be available for purchase until the end of the War, so you can join the event at any time
The special site with the global map of the fictional world and its territories will be launched 3 days before the War begins, on February 19th.
Before the start of the event, we encourage you to join the discussion in the War Room, choose wisely, what English paint will you buy, and get ready for battle!
Event calendar:
02:00 UTC February 19th — faction paints appear in the Garage;
02:00 UTC February 19th — launch of the special event site;
02:00 UTC February 22th — the War begins.
—
The event is designed only as an entertaining fictional activity and has no connection to real names, people, organizations and events in the world. Any similarities are coincidental. The event does not, in any way, provoke or encourage real life violence, extremism or violation of the international law. The company is not responsible for any actions that harm the user or break the international law and/or Game Rules. For breaking the rules of the game or the event, participants can be disqualified from the event and its rewards.
Discuss in the forum