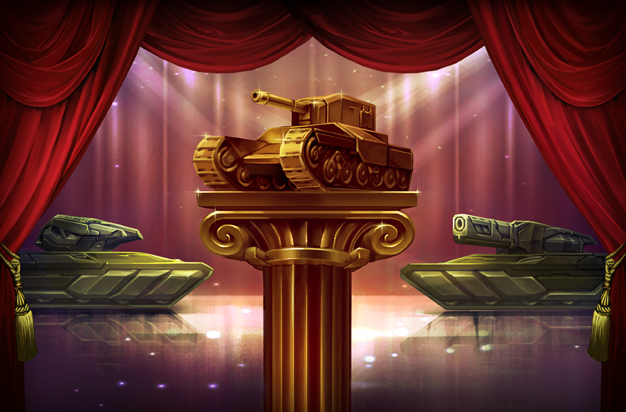 Tankers!
The holiday celebrations start very soon, but the main event begins now!
Until the end of December, choose Best Tankers of the Year and enter a special giveaway!
The Rules
To vote for Best Tankers of the Year you need to use a special form.
You can only vote once, so make sure your voice helps the right person!
All votes will be split among 6 categories:
Best eSports Clan
Best Parkour Club
Best Artist
Best Writer
Best Video Maker
Best Tanki Player
Each category, except Best Player, has a list of names picked by the judges from the most active, prominent and positive players in the English community of Tanki Online in 2017.
And for the Best Tanki Player, we give you the ultimate choice — type in any nickname. It can be you, it can be your friend, or it can be the player you truly want to win the title.
Tanki Awards 2017 Voting will be closed on December 29th, and on December 30th the players with the most votes in each category will win!*
*Player of the Year is a stellar example of the best qualities of Tanki Online community, and if the voted player has any bans in the past 6 months, or shows rude behaviour in the game, the vote for that person will not be counted and the next player will win.
The Prizes
Now, the best part — the prizes and a special giveaway!
Top 3 votes in each category* will receive:
1st place: 30.000 crystals, 3 containers and 3 days of Premium
2nd place: 20.000 crystals, 2 containers and 2 days of Premium
3rd place: 10.000 crystals, 1 container and 1 day of Premium
*if the category is Best Clan or Best Club, all members of the official clan that are in the clan list on December 29th will be eligible.
The Giveaway
And if you are not in the list for any category, you have a chance to win just by voting!
From all who submit their votes by December 29th, we will randomly pick 20 lucky tankers who will receive an additional, bonus prize – 1 container and 1 day of Premium each!
The Results
Tanki Awards 2017 Voting closes on December 29th, 18:00 UTC.
The Results will be posted on the Forum on December 30th, 18:00 UTC.
The Prizes will be delivered to all winners by January 4th, 18:00 UTC.
—
Happy Holidays and the coming New Year!
Good luck 🙂
Discuss in the forum