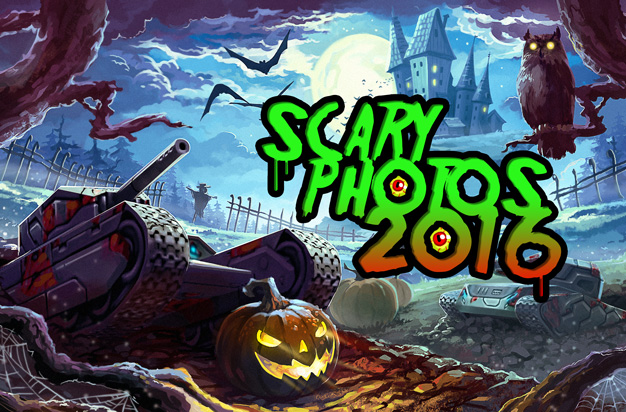 Tankers!
It's time to announce the winners for our Halloween Scary Photos Contest.
Here are our winners and their prizes:
50 000 crystals + 1 week of Premium time + 10 Gold Boxes
Second place: Regina576_e_Daniel
30 000 crystals + 4 days of Premium time + 5 Gold Boxes
Third place: DeAThPlaGue
20 000 crystals + 2 days of Premium time + 2 Gold Boxes
The following tankers had good entries but not quite good enough to make it to the top 3 places, so they'll be receiving 5 000 crystals as consolation prize:
Faca_De_Corta_Cana, Princess_oF_Hope, polskikamilek, qnobody, skilz_frm_huseinbaws, JEC-1976-killer, RallyeDriver, King_of_tanker_to, Mr.We, Ranjeet_3000, REI_DA_GOLD_BOX_GTI, clau27_brazil, I.Love_You, Starman120, Tchumbo, zero444777, Fatal_conection, gi1357, khalid1982, Mark.m2009.2014, O_PALHASO_MITO, Tankman.TO
We hope you had a good time with the contest. And remember, Halloween is coming back for another 24 hrs this Saturday 5th November, with the Halloween map, special mission and 5x Gold drop frequency. All the details are here.
ATTENTION: Prizes will be handed out on Monday.
Discuss in the forum