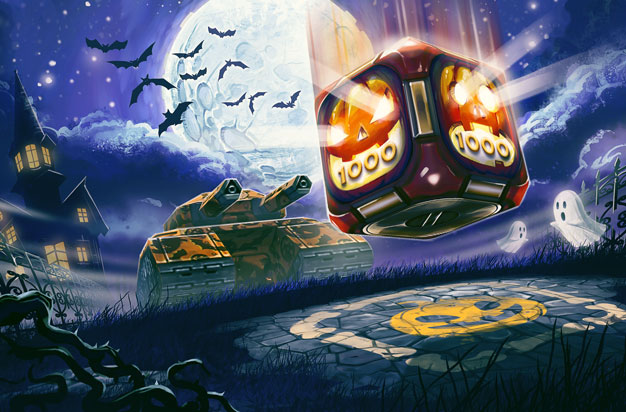 Tankers!
The ghosts have gone back to rest, and hopefully your adrenaline levels have returned to normal.
It has been a fun-filled Halloween and you've certainly kept yourselves busy hunting all the gold boxes dropping on the special Halloween map. Of course, there are always those tankers who take it to the extreme, and you're about to find out who they are.
The names of the top 100 tankers who managed to catch the most gold boxes on the Halloween map can be found here.
The top place was claimed by Ti-To who captured unbelievable 195 gold boxes! His prize is 100 000 crystals and a dream tank.
Runners up were rewarded as follows:
2nd — 10th place: 50 000 crystals
11th — 100th place: 20 000 crystals
Whether you made it to the top 100 or not, we hope you had a terrific Halloween in Tanki Online catching gold boxes, trick-or-treating with the holiday paints, and chasing spooks around the special holiday map!