| | |
| --- | --- |
| | We are starting a new column where we will have different interviews, in the sense that different interesting characters will be interviewed by our Tanki Online newspaper reporters on gaming issues that they have experienced and what opinions they hold about the game. Here is an interview with Supernick95, one of the loyal players at tanki. |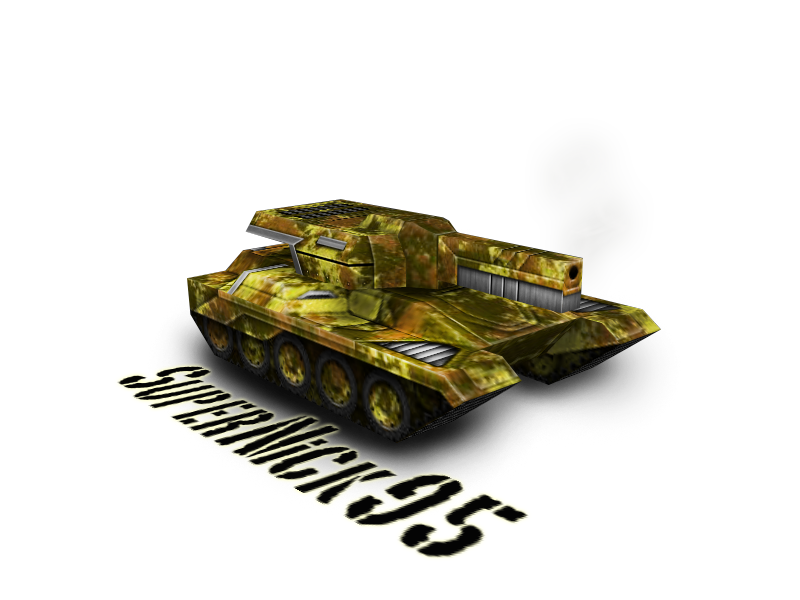 Lhamster: Hi, what is your nickname in Tanki?
SuperNick: Hi, I'm SuperNick95
Lhamster: Tell me a bit about yourself.
SuperNick: Well, I am Italian, I am 17 years old, I play the piano and love Tanki. After 1 year of hardly playing, I got to the rank General and I joined the Staff as a Consultant in the English section.
Lhamster: Wow, that's fast ranking! How did you get into Tanki? Are you in a clan? What's your favourite combo?
SuperNick: I was playing another browser game, Darkorbit, when one of my fellow clan members found this very cool game. It was really cheap () and we all liked it, so me and my Darkorbit clan came here (now only a few are still playing).
At the moment I am not in a clan, and I don't think I will join one soon.
I don't have a favourite combo, since I feel good with all weapons. However, my favourite one is probably thunder – so high damage and splash damage, and I love to use it with Viking and Rustle.
Lhamster: Cool, I like to use Thunder as well, but I prefer Freeze. You are the Captain of the Italy team right? What's that like? How are you doing?
SuperNick: Yes I am the Captain. Well, I got some pro members of my country and I persuaded them to join this venture with me. It's a great responsibility, because at the moment Italy is first and I think we have some good chances of victory.
Lhamster: You just answered my next question!
SuperNick: Troll!
Lhamster: You are also one of one of the new English consultants, how did that come about?
SuperNick: Well I tried to apply as chat moderator in March, because I got tired of all the Italians insulting in chat and so on, you know how noobs are (Italians are almost all low ranks). Bruce re-contacted me and said that I was really too young to be a moderator (requirements – 21+), but I could be useful for him. After a month, I applied again, this time as contest maker, because I saw that no one has this role in the English forum and Bruce is doing all their work himself. He re-contacted me again and said that he needed a way to interact with Italians, and I was that way because of my fluent English. So he made me Consultant, and at the moment that's all.
In our Consultants' section, however, we have a thread where we can do proposals for contests (send to me your ideas, don't post in the forum!).
Wow, my history is so long??
Lhamster: I don't think it's that long, we all have a story of how we joined Tanki. So what's it like being a consultant? What do you do?
SuperNick: Our first purpose is answer to players' questions, follow them in their problems and help them whenever we can. Main definition: "A consultant is a loyal player who offers expert advice and guidance in his specialized field."
In fact, some of us may have their own field to work on, as Snyper that is the radio DJ
Lhamster: What is the most important thing for a consultant?
SuperNick: Firstly a Consultant must have a good reputation in the game. Then he should know at least another language that is spoken by a lot of users in the game, he must have a great sense of humour, know rules and FAQs. He have not to jump to conclusions while examining a problem, and have an expert knowledge of the game.
But probably the most important thing is that a Consultant should never get angry while talking with users, and not reply to provocative messages.
Lhamster: Yeah, keeping a level head can be hard at times! What's the best and worst questions you have been asked?
SuperNick: The worst questions are always about test server. And I always lead them to the related FAQ. About the best question… I don't know, all the questions that aren't boring are good.
Lhamster: Great, thanks for talking to me and keep up the good work!
————————————————————————————————————————————————————
SuperNick is one of our new english consultants, so if you have a question, PM him or ask him when you see him in the game!
~Lham~