| | |
| --- | --- |
| | Lets all learn how to take part in feedback. Give our priceless ideas across to the developers' plans. Take part in the planning of all aspects of the game like controls, sounds and including the garage, the forum, the official facebook page, twitter and the clans. |
Take part in Tanki Online development here!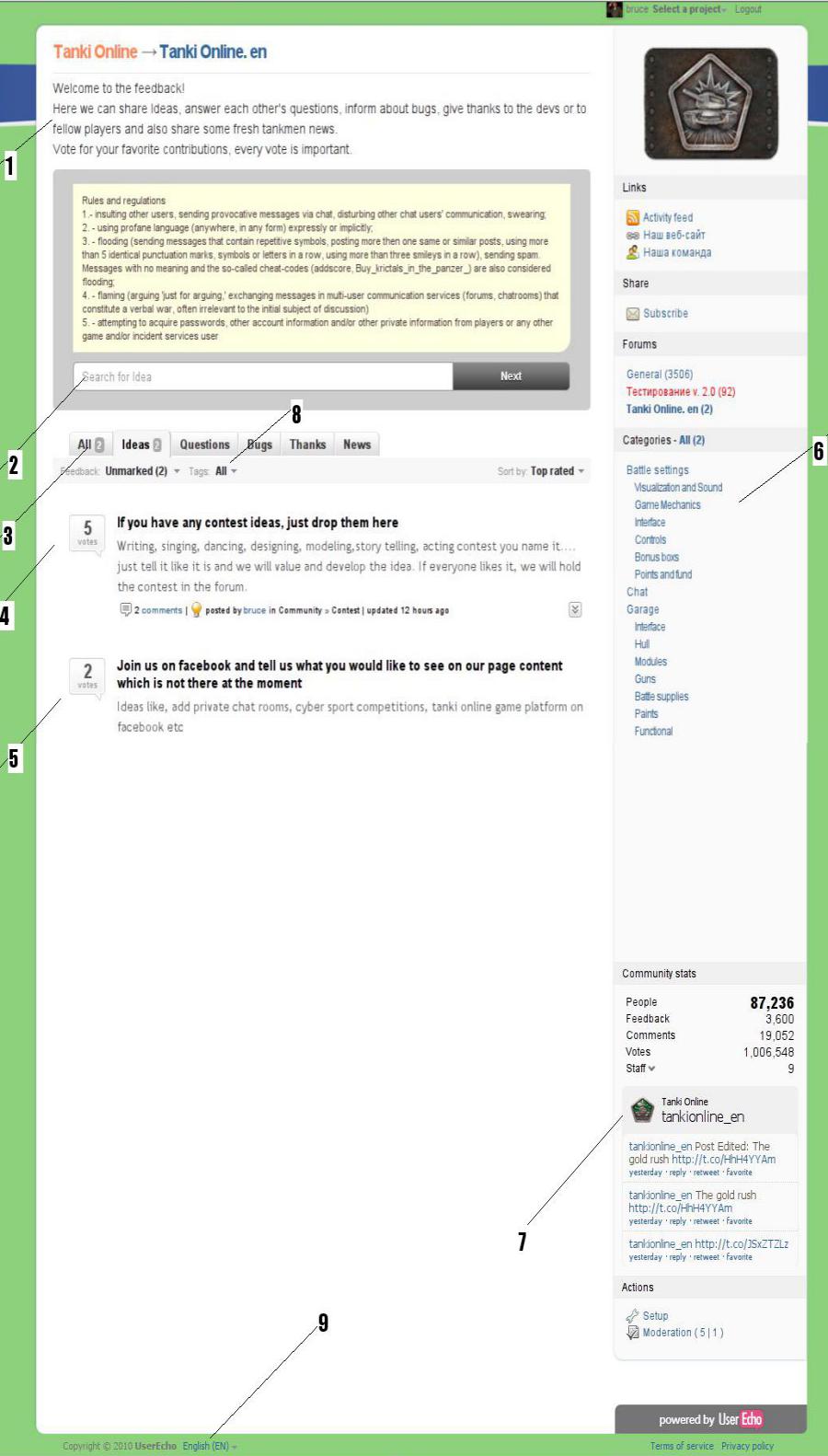 1 – Forum description.
2 – Leave new feedback, take part in the development.
3 – Fully customized tabs for you needs, each tab corresponding to feedback type such as Idea,Bug,etc.
4 – Voter blocks corresponding for each feedback where users able to vote.
5 – Feedback list which every user can add on to.
6 – Categories to give feedback to.
7 – Twitter and Facebook widgets.
8 – Tags filter, for feedback organizing according to popularity.
9 – Page language (very important to change).
Now you are ready to enter and live us some feedback 🙂