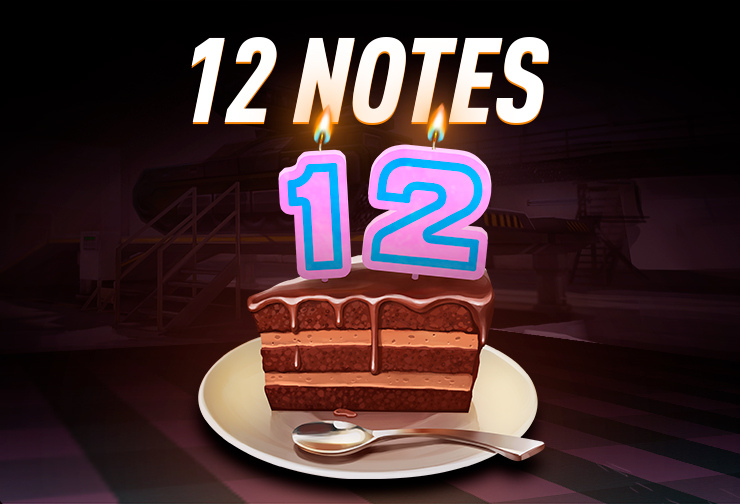 Hello, tankers!
Tanki Online's birthday celebration is in full swing. Today we have turned 12 years old! 12 is the magic number.
So we have hidden 12 magic cakes on the game's website, Forum and Wiki. Your task will be to find them all.
The more you find, the more prizes you will receive.
Prizes
For each magic cake found you will get 1200 crystals*. Tankers who will find all twelve cakes will also get 12 containers.
Sign up
Before starting the search, you will need to register on a special website with your in-game nickname and password. Then, you will receive a special code and your statistics – it will show you how many magic cakes you have found.
Note: In addition to finding a magic cake, you will also need to enter the corresponding code in a special form that matches with the cake, and only then will your found cakes be counted.
Important: *the same magic cake, found on websites of different locales, is counted as one magic cake.
Dates
The first six magic cakes will appear on our Forum, Wiki, and main page on Saturday, June 5th, at 09:00 UTC. Shortly after, the last six magic cakes will appear on the 6th of June, also at 09:00 UTC. Throughout the duration of the weekend, you have to find a total of 12 magic cakes.
The winners will be awarded on June 7th. You will be able to track your progress on the special website.
Good luck!
Discuss in the forum