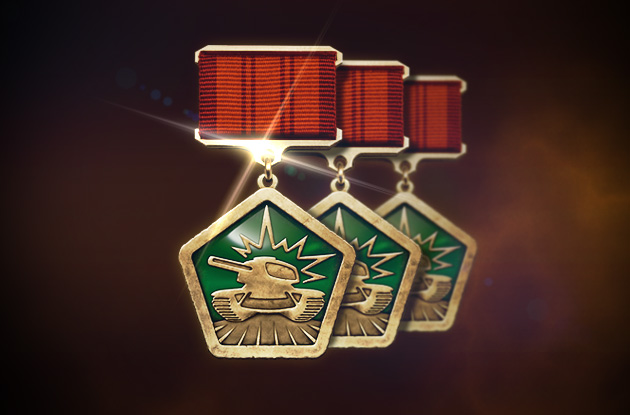 Tankers!
As in previous years, the Administration of EN community would like to present…
The Helpers of the Year!
Let's start with those who are already the best helpers – administrators. Their contribution into the community is immeasurable.
DarkOperative
Goges.Enze
Hexed
SuperNick95
ControlledChaos
Maf
rommeltanki
Seilah
Spy
The.L-E-G-E-N-D
Pout
GG_reg
NlTAlIC
Stratosphere
Held
Jay
Shy
kaisdf
Zackery459
Defender (ex-admin)
Hate (ex-admin)
adab_online is the team leader of eSport Reporters as well as a HelpSite Consultant. He does an extremely precise and timely work with coordinating the release of esports articles from the reporters, proofreading and writing texts for in game news. On the HelpSite, Adab regularly answers peoples concerns and questions as well as assists with regular maintenance of articles. His hard work is always noticed and appreciated.
classic-style-hiphop is a dedicated helper who always puts the players first and foremost. His contributions to the events team were numerous and significant and we're happy to have him on the team. His attitude in the work environment whether it's between colleagues or players is always that of a friendly approachable helper who's always there to try and make things better.
Defeat is the fun factor in the world of eSports commentating, being in contact with the eSports players and fans, he knows what the audience wants to hear, making the streams more enjoying and entertaining than ever, drawing a smile on the faces of the viewers who are watching the streams, while having a huge amount of eSports knowledge and tactics, its not just a regular stream, it's a complete show, interacting with the viewers and answering their questions, this list wouldn't be complete without him!
Dosheg has been a vital part of the EN community for a long time. He used to be the eSports Spectators Team Leader where he was responsible for making sure all the best clips were captured in the biggest eSports matches and published for everyone to watch. Currently though, Dosheg is an extremely valuable asset to the EN community thanks to his incredible work as a Content Helper. His job is to proofread and translate all the news and announcements that you see from Russian to English. Without him, the V-log and so much other vital information that is passed down from the developers would not be accessible to our community and so for that and his extreme dedication to all his work, he is rewarded as one of the best helpers of 2020. You are really appreciated and we all hope that you keep up your fantastic work!
DRAKO523 – If you happen to be a candidate chat moderator with a question in your mind – DRAKO523 might be the first moderator you come across with. DRAKO523 has helped and mentored candidates ensuring they continue to become great chat moderators in the future. Not only that, DRAKO523 has also ensured communication in the team and often helping out with queries among helpers and keeping things in tip-top shape throughout the year.
i.Alfi – There are people to whom you can safely entrust any task. They will do everything exactly as you expect, without deviations or excuses. And of course one of these people is Alfie – a glorious Video-Editor, who is in love with editing. His skill and creativity have no limits! In addition, this is the person who had to edit the news show in a very short amount of time during the whole year, so that you guys are always up to date on esports news and don't miss out on anything!
Levi – since the Assistant team was formed, he has done a great job. Levi also works in two positions and does very well as a translator, too. He also helped the players a lot during the year and helped the rookies of the Assistant team in everything, provided them with useful pieces of advice and guidance. When you have a problem or question, you can count on him to help and support you. Thank you for your hard work!
Like.Dead – a very honest and helpful helper you can always count on. Like.Dead has done a lot for the community this year as well, especially as a translator. Like.Dead helps players in the Turkish community and ensures that they are kept up to date with the latest news, events and developments in their native language. Thank you for your efforts this year as well!
Leur – although he is no longer a helper, Leur has been a valuable member of the eSports and forum teams for most of the year. His contributions ranged widely from spectating tournament battles to helping players and making the forum a better place. Often taking the initiative to propose new ideas or suggest changes, he was always working to get the community closer to players' expectations and make it a place where every player was truly welcomed as at home. The dedication and perseverance he showed in the community will be truly missed.
mannybakshi – One of the oldest chat moderators and the all-seeing eye of the team. If you asked a question in the chats chances are mannybakshi might be the first to answer. With years of experience and great contributions to the chats, mannybakshi has ensured no tanker gets an undeserved ban on his watch. He is nominated Best Helper of The Year for the second time in a row.
NlTALlC did not miss a single shot this year. He achieved an astounding 11 'helper of the month' nominations and that shows how much important he is. In his second year as an esports helper, he still is as tireless as day one: he assists players every day with a tremendous amount of passion and constancy. If thousands of players could take part in tournaments and play eSports battles this year, we owe it to this man. He now takes on the challenge of becoming a co-admin, and once again in this role he will surely prove what he is worth. Let's all raise our glasses for NlTALlC and wish him best of luck for his new challenges!
Person_Random is one of the hardest working proofreaders we have on our team. She is the one who ensures that all the V-logs, News and Announcements, and in-game alerts that you enjoy reading and watching every day are written without any mistakes. Despite her commitment to two other positions as well as Proofreader, it is needless to say that she is dedicated to them all. Since the creation of the Proofreaders position, Person has been the backbone of the team from Day 1, and her tireless work and endless enthusiasm has earned her the prestigious prize of Helper of the Year. Keep up the awesome work!
Seel is one of the eSports analyzers not just a regular commentator, being in the scene of eSports for so long he almost knows all the players and the clans, listening to him is more than just hearing what is on the screen, but tactics and explanations too, following what is happening in the eSports community step by step and delivering these info for the eSports audience and fans, being dedicated for his job, this year couldn't be better without him. This year, 2020 for all the eSports community!
StealthMasterX – For the past year, this diligent and dedicated individual took onto himself the challenge of being the brains and brawn behind the Wiki; and being as enthusiastic and professional as he is, he delivered – achieving the 5000-edit milestone in just a year. His untiring work ethic and cooperative attitude enables him to go above and beyond anyone else, rightfully winning him eleven of the past year's twelve Helper of the Month titles. Considering his quality contributions to the EN Community, we believe Stealth's name is most worthy of being included in this list.
Sweet.Girl – A calm and precise chat moderator. She has joined the chat moderation team early 2020 and has shown extraordinary performance through out the year. Moderators often look upto her advice in difficult situations. Sweet.Girl has been nominated Best Helper of The Month 9 times in 2020 and continues to help with your queries in the chats to her fullest.
Discuss in the forum