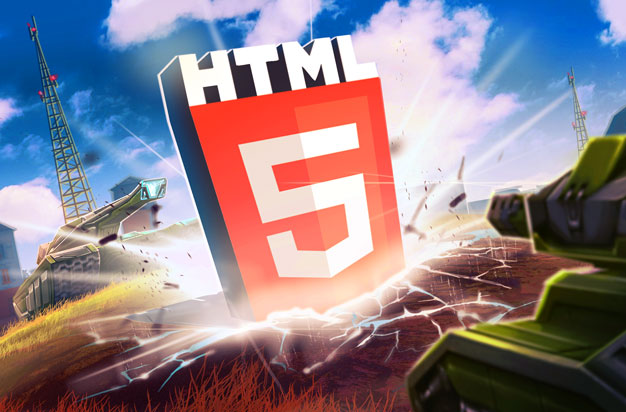 Tankers!
You probably all know that we recently launched the HTML5 version of Tanki Online. In fact, the plan is to eventually phase out the Flash version and move everyone on to the HTML5 version. Why? Because Flash is an obsolete technology and we genuinely cannot continue to support it. Just keeping the Flash version alive right now, is drastically slowing us down from continuing to develop the HTML5 version to the standards we'd like to.
So Flash needs to go asap.
However, there's one thing stopping us from doing that — we DON'T WANT to force you to move unless you're completely happy with the new HTML5 version.
Here's the thing. We've been noticing that many players occasionally log into the HTML5 version of the game, spend a couple of minutes in there, and then go back to the Flash version.
And that can only mean one thing — something is bothering you.
So we need your help. We want to give you an HTML5 version that you will really enjoy, and that you feel is superior to the Flash version in EVERY way. And that's why we're asking for your feedback.
Here are a few tips on how to give feedback that we can really apply:
Avoid text walls. It's much better to give a list of points, so that we can go through them systematically without missing anything.
Don't just say, "I hate this feature". Instead, say why you hate it, and what you want to achieve from it.
Feel free to suggest ideas of how things can be fixed, but please don't expect every suggestion to be implemented to the letter. Many of the suggestions we receive on forum make sense on paper, but are impractical in terms of implementation.
If someone has already mentioned a point you'd like to make, you can simply vote for their idea by liking their post. Of course, feel free to elaborate on their points, but that's entirely up to you.
We hope that you will take the time to give us your feedback. Remember, we all want the same thing — to have a game that everyone will enjoy.
Thank you
Discuss in the forum