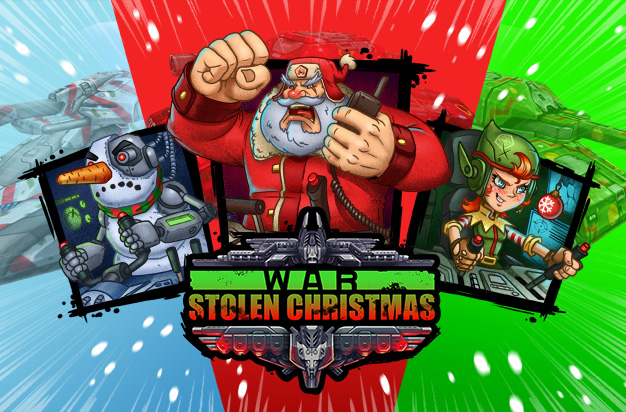 Tankers!
Have you seen the latest crazy developments on the War map?
Looks like Santa Claus isn't as old and helpless as the Elves and Snowman thought. In fact, he has them completely crushed. Santa's soldiers are leading by a large margin, and are even laying siege to the other faction capitals.
Right now, the Elves are lagging far behind in second place. But during the last turn, they've been rallying their forces and have made a bit of progress. Do you think they'll manage to overthrow Santa and take control of the festive season?
As for Evil Snowman, it looks like the heat of battle has been too much for him up until now. Then again, there are still 4 turns left, and 2 of them are during the weekend, so anything could happen.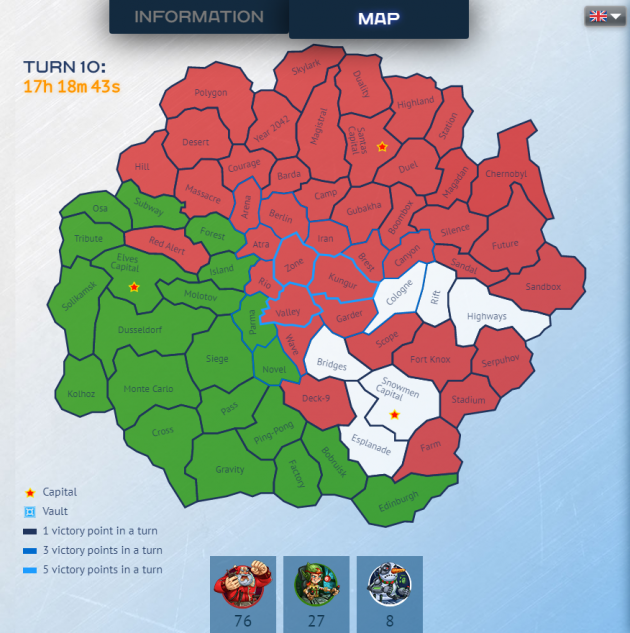 The War is entering its final stages, and things are only going to get more exciting.
Remember, the success of each faction depends on the success of each player.
Discuss in the forum