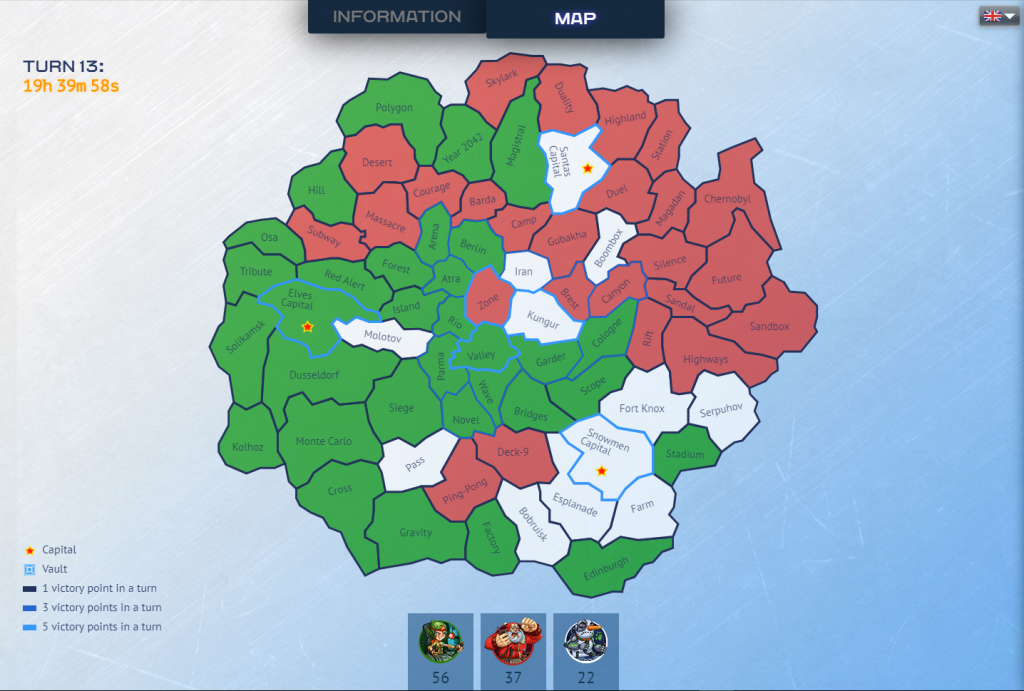 Tankers!
The situation with the War map has changed significantly.
Elves have reconsidered their tactics, caught up with Santas and taken the lead. Maybe they were just saving their strength for the final push.
Santas have fallen to second place and lost some of their regions. Do they have a secret plan, or its just because the players in the Elves faction have woken up?
Snowmen are still lagging behind in last place. The Evil Snowman's plan to steal New Year and Christmas seems to be slipping away from its chilly hands, but at least the faction has recaptured its capital.
As you can see, the result of the War is still very unpredictable. The situation might have changed right now, but the most interesting fights are still coming!
Discuss in the forum