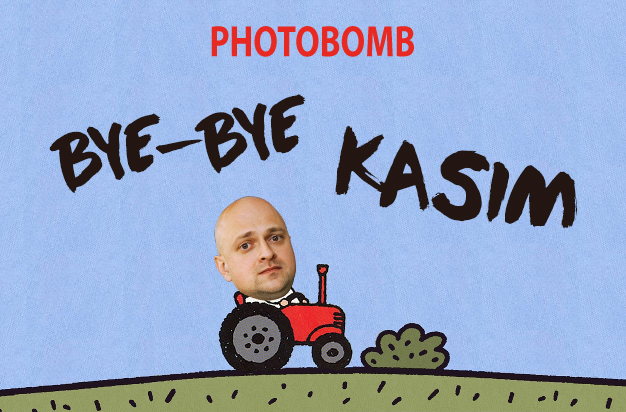 Hello, tankers!
Following the latest episode of the V-LOG, we've been receiving loads of messages on our social media, chats and forums about the departure of one of the most popular representatives of our project – Kasim.
So, in light of all this feedback, we've decided to hold a contest in his honor.
We would like your help with surprising Kasim with a collection of cool photoshop edits and memes using footage from the V-LOG, created by you. We're sure that he will love them.
Your task is simple:
Take a screenshot of Kasim from any episode of the V-LOG and use it to make a funny photoshop edit or meme.

Add your nickname to the image using any image editing tool.

Submit your entry via the special form: https://forms.gle/VLPuoU5n2gPTsUhu5
Our judges will pick the best entries. Your work will be judged on originality, humor and quality.
And of course, we've got some cool prizes for you.
Prizes:
1st place:

XT Container

, 30 containers, 330 tankoins

2nd place: 25 containers, 220 tankoins

3rd place: 20 containers, 120 tankoins

4th place: 70 000 crystals and 15 containers

5th place: 60 000 crystals and 14 containers

6th place: 50 000 crystals and 13 containers

7th place: 40 000 crystals and 12 containers

8th place: 30 000 crystals and 10 containers

9th place: 20 000 crystals and 9 containers

10th place: 10 000 crystals and 8 containers
Honorable mentions will receive a consolation prize of 10 000 crystals.
Additionally, we will be holding a special livestream on October 4th, where we will be giving away one XT container to a lucky tanker. To enter the giveaway, you just need to post your entry on our social media using the hashtag #kasimlegend. Make sure you also include your ingame nickname.
IMPORTANT: By submitting your entry, you agree to transfer all rights of the submitted work to the contest organizer. For more information, please see point 9.3 of the EULA:
http://tankionline.com/en/eula
.
Deadline: October 2nd at 15:00 UTC.
Winners will be announced on October 4th.
Prizes will be sent out on October 5th.
May inspiration descend upon you like with the weight of a Juggernaut with Double Armor.
Discuss in the forum