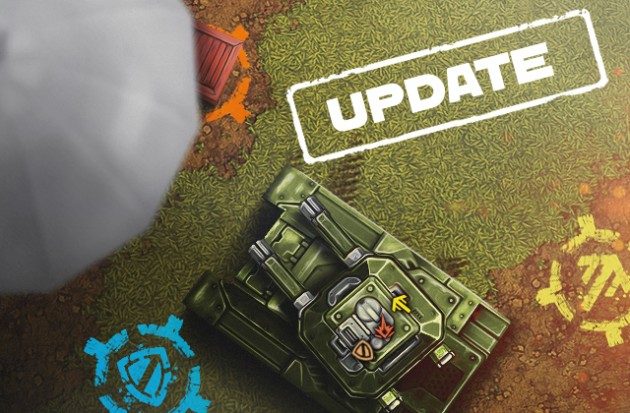 Tankers!
The 10th birthday of our beloved Tanki Online is just around the corner. We've prepared an avalanche of cool stuff for you, including fun in-game activities and contests with amazing prizes.
But there's more!
With the server restart on May 31, a new drone will be joining the current roster, and two maps will be getting MM versions.
Additionally, the minimum rank for purchasing drone batteries will be lowered to Sergeant, and new prizes will be added to containers.
Here are the details.
New maps
Two familiar maps —Stadium and Chernobyl— are receiving MM versions. The new version of Stadium now makes it tougher to one-shot enemies on respawn points. Chernobyl has been thoroughly reworked to better fit the matchmaking scenario. Additionally, this map now features visuals from the prop library of a few other maps including Future and Rio.
New Drone
The new drone is called "Brutus", and it differs from other drones in that it has no special powers.
Brutus is a generic drone. It becomes available for purchase before any other drone, costs less, and is also cheaper to upgrade. It gives its owner two very simple but important boosts — increased damage and increased protection. The difference here is that its boosts are double those of regular drones — from 1 to 10 percent (instead of the 5% maximum that other drones give you), depending on the upgrade level.
And as we stated earlier, batteries will now be available to purchase from the rank of Sergeant, so you don't need to worry about Brutus running out of juice.
Container Rewards
Great news for those of you who love the thrill of opening containers.
All of the awards from the May Challenge are now available from containers. This means that your next container could drop the legendary Viking and Thunder Prime Skins, Hammer shot effects, as well as the cool paints Obsidian, BubbleGum and Galaxian Explosion.
Log into your Tanki Online account tomorrow, check out all of the exciting changes, and tell us what you think!
Discuss in the forum