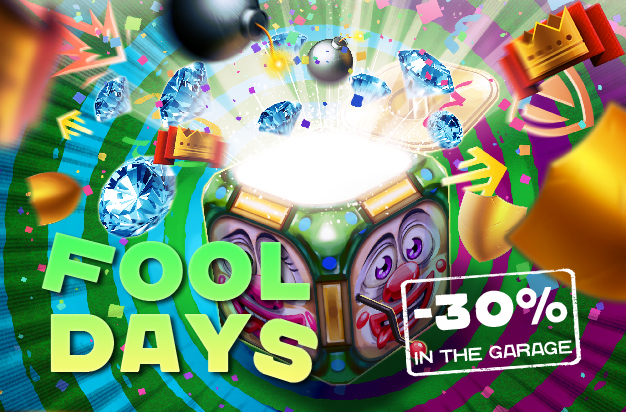 Tankers!
Our next April Fool's Sale is in the game right now.
Visit the Garage and get 30% off Garage Turrets, Hulls, Modules, Alterations, Drones, Supplies, and Batteries!
And remember, the discount ends at 2:00am UTC on Sunday 7th April, then it's on to our final day of sales — 30% off Upgrades and 50% off Speed Ups!
NOTE: The discount does NOT apply on Garage Paints.
Discuss in the forum