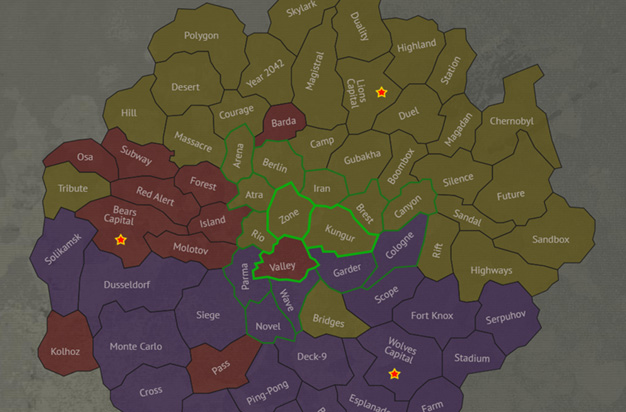 Tankers!
The War has entered its final stage, and Turn 9 is now over. Factions continue to invade enemy regions, let's recap what territories changed hands in the last 24 hours:
Bears captured Osa, Kolhoz, Subway, Forest, Island, Pass and Barda;
Lions captured Tribute, Berlin and Bridges;
Wolves captured Solikamsk, Dusseldorf, Monte Carlo, Cologne, Scope, Fort Knox and Serpuhov.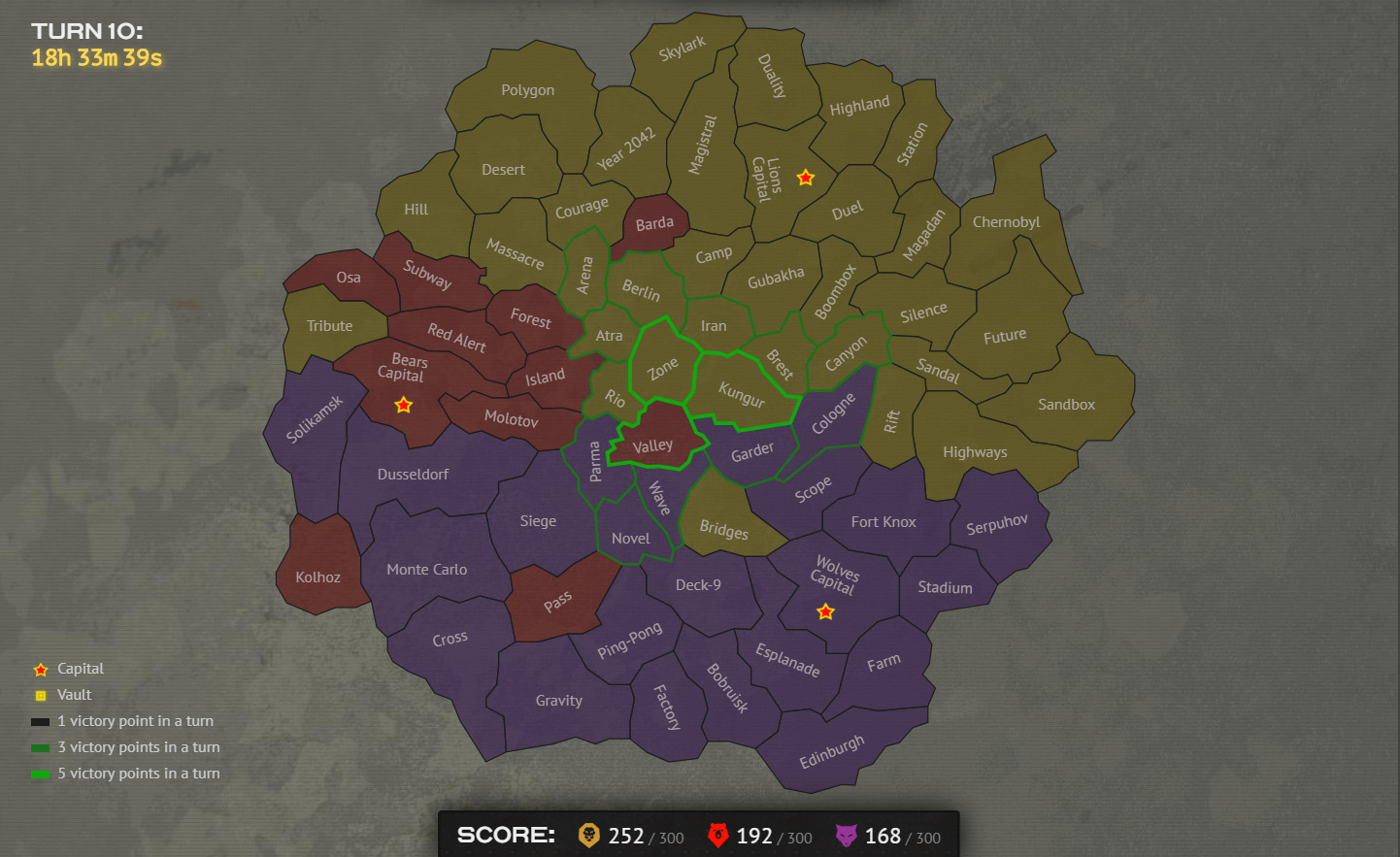 Lions are still in the first place in the event and right after them are Bears with Wolves closing the competition.
Here're Victory Points for the turn:
Bears — 192 points;
Lions — 252 points;
Wolves — 168 points.
Will the factions remain on the same positions tomorrow or the placement will suddenly change? Let's find out soon!
Play the War Final, battle for territories and don't forget to earn enough stars for the last chances of extra containers.
Discuss in the forum