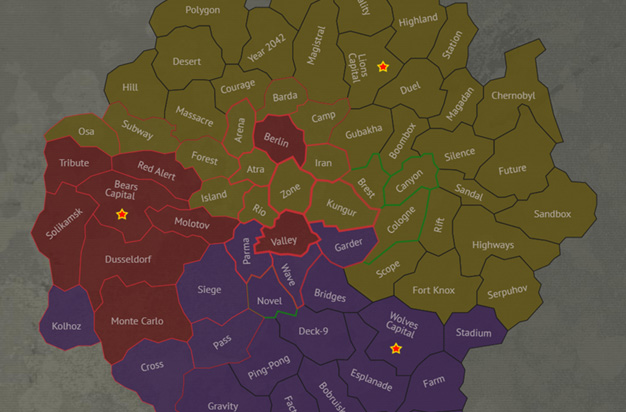 Tankers!
During the weekend we saw intense fighting for territories and the War map was constantly changing the balance of power in regions, which means the weekend was well spent!
Let's recap Turn 8:
Bears captured Monte Carlo, Molotov and Berlin;
Lions captured Osa, Rio, Zone and Serpuhov;
Wolves captured Kolhoz, Cross, Siege, Pass, Parma, Novel, Ping-Pong, Wave, Bobruisk, Bridges and Esplanade.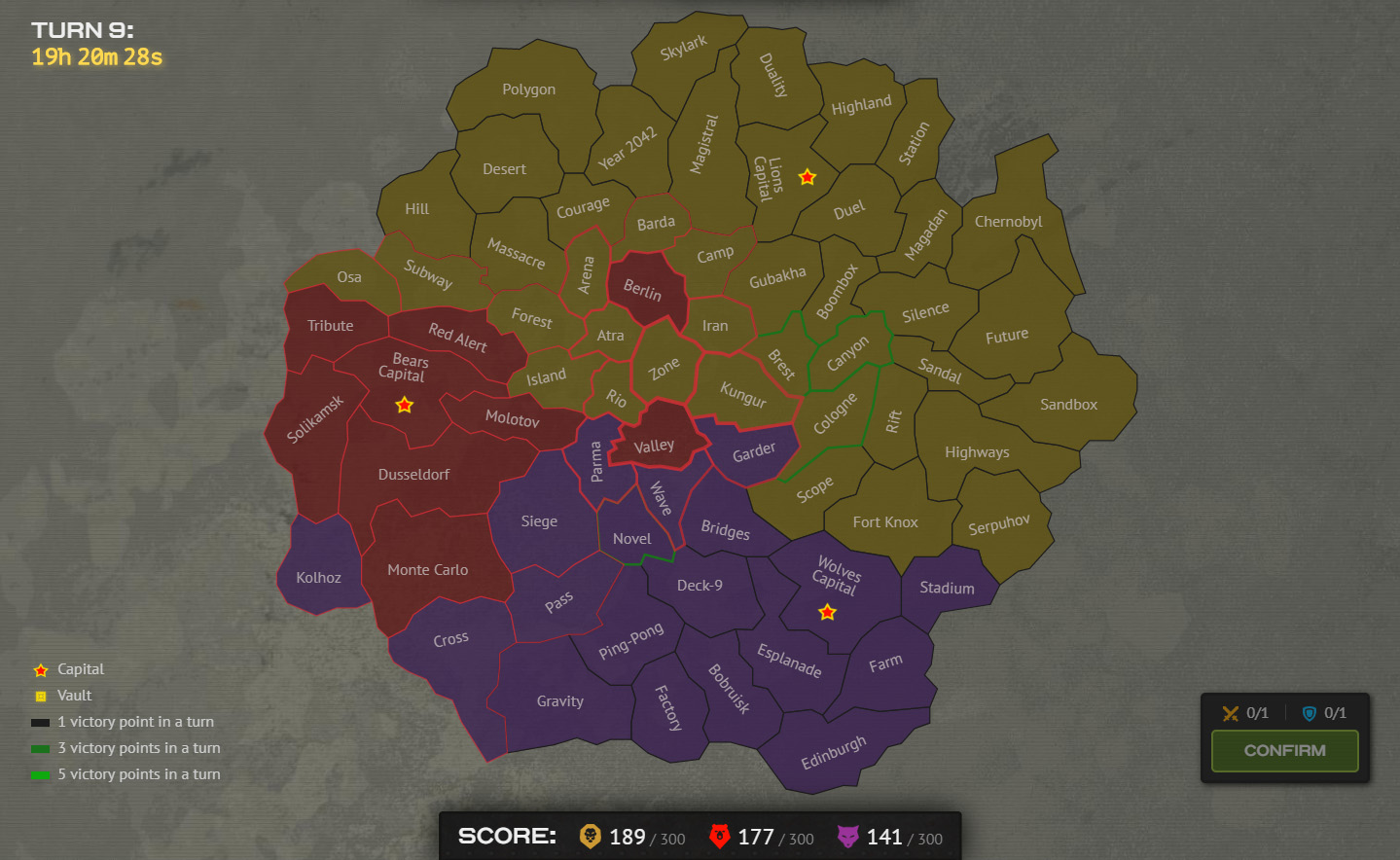 Lions are leading in Victory Points and their advance is relentless — you can clearly see it on the half of the War map.
Here're the results:
Bears — 177 points;
Lions — 189 points;
Wolves — 141 points.
Also, three enclaves have been formed on the map. Berlin and Valley, owned by the Bears, are now completely surrounded by enemy territories. Kolhoz, which is held by Wolves, has also separated from other territories of the faction.
What are your predictions for the current turn? Will the Lions continue their regional domination? Will the Bears repel the invaders and seize the leadership once again? And will the Wolves summon all their strength for the best comeback in War history?
Let's find out! Play in the War, discuss victory strategies and earn stars — War is fun!
Discuss in the forum