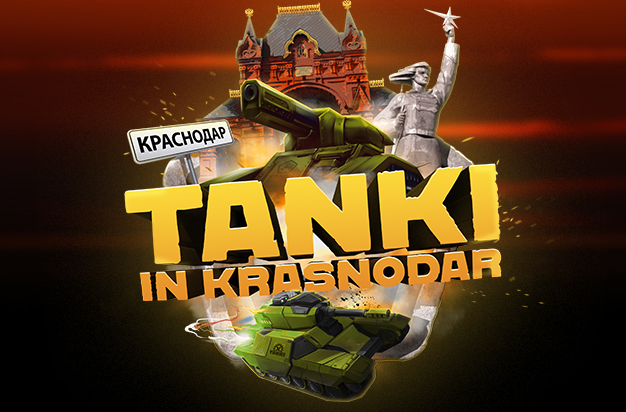 Tankers!
There's only 1 week left before tankers meetup in Krasnodar, and 1 week until the special "Tanki in Krasnodar" kit will be removed from the Shop.
Guests of the event will be able to participate in multiple giveaways and win real prizes from Canyon and Prestigio brands, but for everyone who purchased the kit a special giveaway will be held on September 13th to split the special crystal prize pool already at 45,620,000!
Purchasing the kit, you get the following:
"Picnic" paint;
10 containers;
300 batteries.
Chance to win millions of crystals
With each purchased kit the special crystal fund is increased by 20,000 crystals, and with every 500,000 crystals in the prizepool the number of winners is increased by 1. After the tankers meetup, on September 13th, during a livestream we will run the special giveaway.
You can track how big the prize pool is on the special site.
Don't miss your chance to become a crystallionaire and good luck!
Discuss in the forum