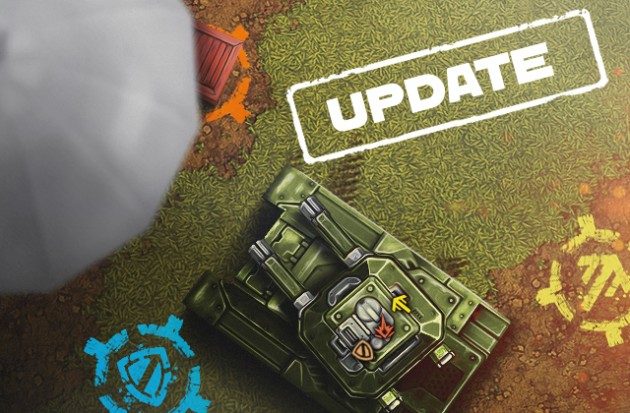 Tankers!
With the morning restart on August 9th a new update will be released in the game with fixes for Matchmaking and several changes to PRO-battles. Let's go over them.
Reporting violators in battles via the context menu
It will become much easier to report players in battle. All you need to do is to click on the nickname and choose the correct point in the contextual menu. If the player is reported by at least 15% of all players in battle, the report will be sent to battle moderators. This mechanic is much simpler and more intuitive, than type "/vote" in the chat.
Player named battles in PRO
Long ago in Tanki Online you could give names to battles you create. Later the option was removed, but we remember, how much did you like coming up with creative names for your battles, and decided to return the feature to the game. Show that creativity in named battles!
IMPORTANT: battle names will be moderated, and authors of the names that violate Game Rules will be banned. And if you get banned, you won't be able to make any more battles.
Gifts for Friends only
More and more we get reports on players that abuse the gifts and send to non-friends gifts with unacceptable content. That's why after server restart on August 9th you will be able to send gifts only to friends. We will later also add the option to send gifts to clan members.
Notification about waiting time in Matchmaking
With the release we will add to the game a new notification when the limit of time waiting for the match in Matchmaking will be exceeded. The system will suggest you to press on the "Play" button again to restart the search.
Matchmaking versions of maps coming to PRO
As promised, we're adding matchmaking maps to the list of arenas in PRO battles. Do you like a specific map and want to play on it with friends? Now it's possible with PRO battles!
Final score table
The final statistics when the battle ends will be now shown for 30 seconds instead of 15. This was done so you have enough time to check the results of the battle and make a screenshot.
—
Follow the news, as these are not the only updates coming to Tanki this week!
Discuss in the forum