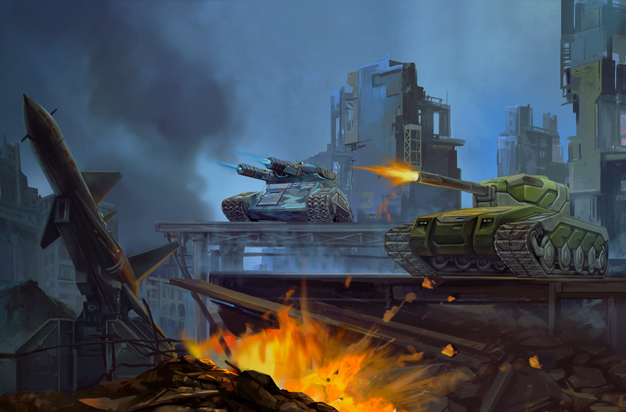 Tankers!
We've been working on something big, something secret — a new event to call for battle all tankers of the world, and it's time to share with you the first details of what is War.
«War» is a global event, which will be held for EN, DE, PL and RU communities of Tanki. Each side will battle for supremacy over territories on a map of a fictional world. Current status of battles and all necessary information about the event you will find on a special website, which will be launched closer to the release of the event. Winning the War as a member of the winning team will reward you with crystals, containers and rare paints!
To participate in the War, you need to purchase a special paint that represents each side of the conflict. After that, just launch the game, get into battle and crush your enemies!
Excited? Follow the news for more details on the event, coming soon.
Discuss in the forum