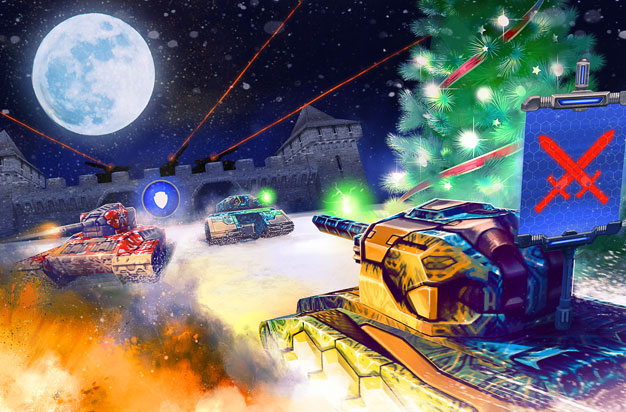 Tankers!
Earlier we announced a new mode — Assault — that will be added to the game soon.
Good news! After server restart on Wednesday, 02:00 UTC December 13th, Assault mode will be released — just in time for the holidays!
To remind you, the new mode will be available only on the new maps, meaning you will be able to access Assault by pressing "Play!" on the game mode button in the Lobby.
In Assault mode the blue team defends, and the red team — attacks. Defence needs to protect a point where the attackers want to plant a flag. It's very simple, but super fun! In PRO-battles the mode will appear only after new maps are added to PRO-battles.
After analyzing data from the most recent update, we've also made a few changes to the new maps, to improve team balance in time for the release of Assault.
Join the new battles tomorrow and tell us what you think about the new mode!
Discuss in the forum