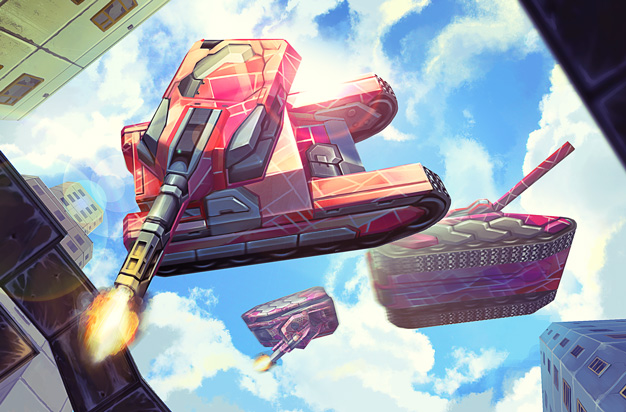 Tankers!
The Finals for Masters of Parkour 2017 were held on the weekend and the winners are now decided! Welcome the best parkour teams of the year:
1. German Tanki Tutorials (Adiela, Skull, QTr, Spy) – 274 points
2. Russian Power (VVhy, 0ff, kvjdkrgsdk, Ms.Drakon) – 210 points
3. Apollo (stanzhang, govenier, emrakul, Sensei) – 199 points
4. The Dutch Flyers (Flyer, I.Legend.I, My_Skills_To_Win, Mr.SkiIIZz) – 179 points
5. German is my city 63 (Feelings, jox99, SKILL.NooB, O_White_O) – 147 points
6. Fighters (I.Fight, Olymp, Traffic, MOR4RL3 ) – 141 points
7. 63FlyingParkourists (Intellect, Hate, Spirit, Jan) – 126 points
8. Cowgirls (williew, sterre933, SwiftSmoky, SkIlL-PaVlIToS)
Congratulations to all winners!
Watch the full stream and the best tricks here:
Let's remind what are the prizes (for each teammate):
All the finalists will receive the unique paint "Master of Parkour 2017", which will remain in their garages forever.
1st place: 50 000 crystals, 50 units of each supply, 20 gold boxes, any* fully upgraded protection module + gaming keyboard.
2nd place: 30 000 crystals, 30 units of each supply, 15 gold boxes, any* fully upgraded protection module.
3rd place: 20 000 crystals, 20 units of each supply, 10 gold boxes, any* fully upgraded protection module.
The remaining finalists will receive 10 000 crystals and 5 gold boxes each.
The prizes will be delivered during the day on November 7th.
We're also awarding consolation prizes to the following teams:
Warm, Deception, W.I.H.U, Fractal (video)
GooD_6aMer, I.unstopable, ll_BOSS_ll, Else (video)
Member, Mike, Jumper, Virtuoos (video)
Ghost_Animators, Wealthy, something22, Zod (video)
xYONi, xAiKO, onno_20, FIREFOX_IT (video)
TemurGvaradze, OnlyGodCanJudgeM_e, Cry, xCry (video)
TheMakMan, Fab, Dariss, So (video)
iMoneyMaker, Do.Or.DiE, eSport, UnLimited_PoinTs (video)

Consolation prizes will include "Master of Parkour 2017" paint, 5000 crystals and 5 Gold Boxes for all members.
Thank you for watching the stream and see you in the next contest!
Discuss in the forum