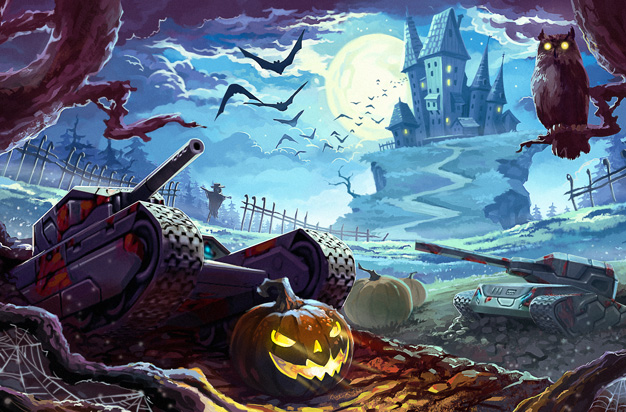 Tankers!
The Hallow Day draws near, and we've already unpacked the decorations!
After server restart at 02:00 UTC October 25th all maps will receive a holiday overhaul, and a special holiday paint will be added to the game.
Here's the full list of what's coming tomorrow:
Free holiday paint (available in the Garage for purchase to keep forever)
Halloween billboards on all maps
Halloween parachutes
Halloween gold box skin
Halloween gold box drop zone
Halloween Gifts

We're also getting ready to launch holiday contests and more details about all Halloween events will be announced later this week.
See you tomorrow!
Discuss in the forum