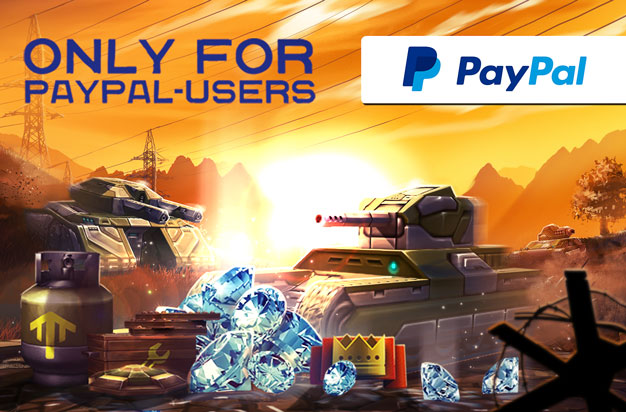 Tankers!
We've just added a great new bundle in the Shop. Here's what's inside:
30 000 Crystals
7 days of Premium account
20 of each Supply
The bundle is so heavily discounted that it's many times cheaper than if you were to buy 30k crystals separately.
IMPORTANT: This is a one-time bundle and can only be purchased using Paypal.
PayPal is one of the most reliable and trusted payment providers in the marketplace, and if you've never used it before, this is a great time to check it out. Here's where you can find out more about PayPal: https://www.paypal.com/us/webapps/mpp/paypal-popup
Also, opening an account is super easy, but just in case you need instructions, you can find them here: https://www.paypal.com/us/selfhelp/article/how-do-i-open-a-paypal-account-faq963
So, check out the hot new PayPal bundle in the shop right now!
Discuss in the forum