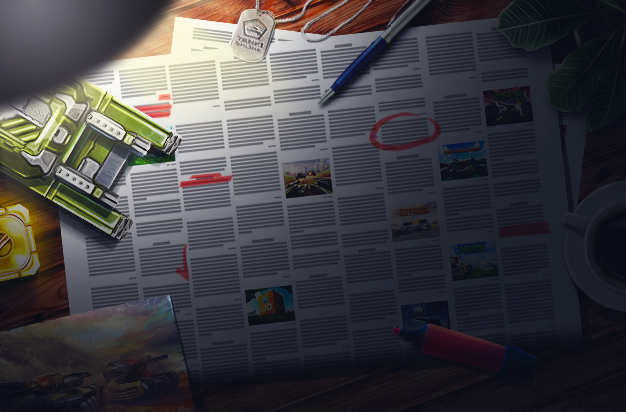 Tankers!
A New month, and a new issue of the Tanki Online Newspaper awaits your reading.
Additionally, the Arabic and Hindi versions have released their second issues of their respective newspapers. They are off to a great start and are eager to provide quality content for you to enjoy. Check them out below:
The English newspaper has not slacked off either; it is an issue packed with guides, stories, reviews, and interviews! Here are just a few:
Of course, that's not all. There are loads more contests, guides, stories, reviews, and interviews where that came from!
We have recently welcomed three new Reporters to the team, click here to meet them. The hobbyist writing group is going strong, check out this month's notables here. Lastly, please leave us any ideas and suggestions for the paper in the Newspaper Requests! topic.
What are you waiting for? Go read Issue 58 right here!
Discuss in the forum