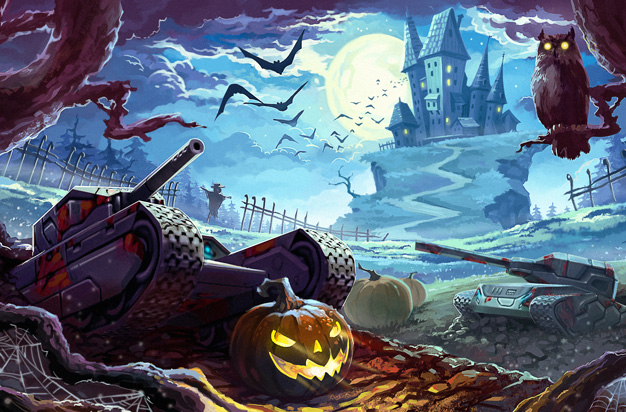 Tankers,
First of all, we'd like to apologize for last Monday's mishap with the special missions for the Halloween map. The missions were supposed to be automatically turned off at 02:00 UTC on Monday 31st October. Unfortunately, something in the script tripped, and instead of being turned off at the scheduled time, they were turned off several hours later, which caused problems to a number of players.
While the situation couldn't be avoided, we'd like to make it up to you. So, for 24 hours, from 02:00 UTC on Saturday 5th November, till 02:00 UTC on Sunday 6th November, we're bringing back the Halloween map, together with the special missions AND the 5x gold drop frequency.
We hope this little gesture on our part will help make up for any inconvenience or frustration the incident may have caused you.
Thank you again for your patience and understanding. Have fun this weekend with the return of Halloween!
Discuss in the forum