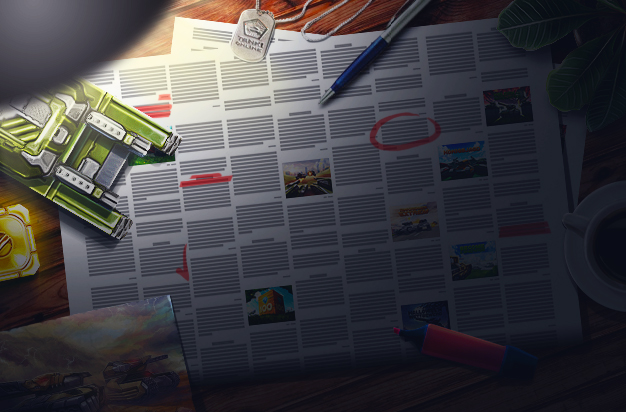 Tankers!
With school just around the corner, there's plenty of reading that you'll need to catch up with. But there's one publication that's guaranteed to NEVER bore you, and that's our very own Tanki Online Newspaper.
In fact, issue 56 is here packed with some awesome content that you'll want to devour, including:
But that's just the beginning. In this issue you'll also find contests, guides, reviews, stories, opinion pieces, and other cool articles waiting for your eager consumption.
And of course, make sure you visit the Newspaper Requests! thread and tell us what topics you'd like us to feature in upcoming issues!
Go check out issue 56 of the Tanki Online Newspaper right here.
Discuss in the forum