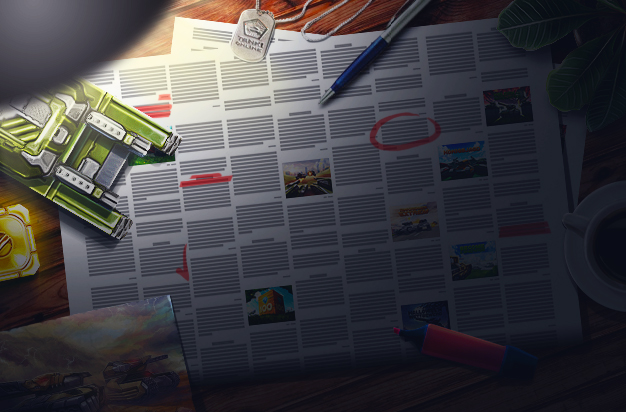 Tankers!
Quick question: What's the BEST online resource for the discerning tanker who wants to be equally sharp on the battlefield and off it?
That's right, it's the Tanki Online Newspaper!
The great news is that Issue 47 is here and it's packed with actionable strategies for your daily skirmishes, engaging fiction for your downtime, and lots of other entertaining and insightful tidbits.
Here's a preview of what's inside:
And in a total class of its own, check out Lhamster's post titled "Potatoes" — a lovingly-crafted piece in response to unrelenting demand following the hugely popular "Expert's Guide to Eating Chicken", published way back in Issue 27.
Of course, on top of all these goodies, there are even more stories, contests (with real crystals to be won), strategy guides, interviews and opinion pieces waiting for your eager consumption.
Also, make sure you visit the Newspaper Requests! thread and tell us what topics you'd like us to feature in upcoming issues!
So, check out the main topic for Issue 46 right now!